| | |
| --- | --- |
| | The Words of the Brandner Family |
We started a 40-day-action
Robert Brandner
August 5, 1971
Luxembourg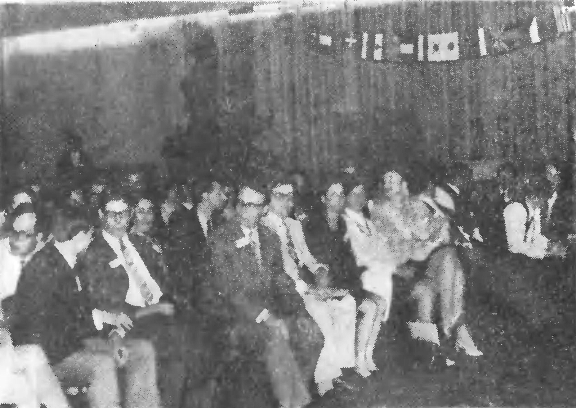 The Third European Conference -- Vienna, 1971 - Conference Hall
Month for month our Heavenly father shows us His love and care bringing up our small family in Luxembourg. We deeply want to thank for all.
Two weeks ago we started a 40-day-action for developing center life and being more effective in witnessing. Contacts are increasing but many people want to go first for holidays before hearing Divine Principle.
One of the main events was the 9th World Congress of the Catholic Press Union showing us the great division and mistrust in this church. We are sure that our new Weekly will bring strong light in religion journalism. Though we are not yet able to read it we are very thankful to get it.
Please take our love and greetings to our brothers and sisters.
In the Name of our True Parents
Robert Brandner