| | |
| --- | --- |
| | The Words of the Korthuis Family |
Father, we are so anxious for you to come to the United States
Jack and Gladys Korthuis
August 7, 1971
Los Angeles, California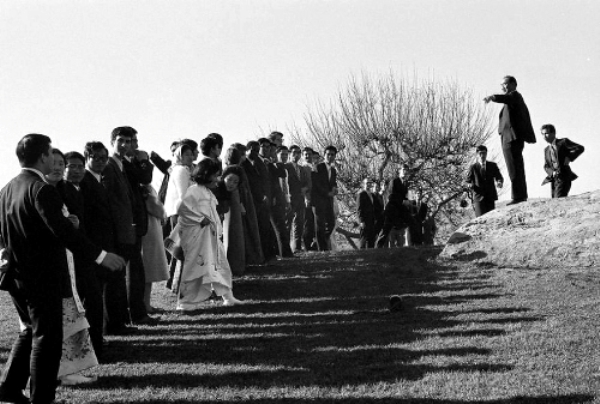 Dear Father,
We are so anxious for you to come to the United States to give us guidance and direction and to enjoy a personal relationship with the members here. I think about you so very often and pray that Father is pouring all of His power and strength into the things which you are accomplishing for Him.
Today I read an article in the newspaper concerning the turtle and its symbolic meaning. The article says, "In Korean tradition, the turtle is a symbol of a long life, energy, good health, loyalty and earnestness. He defies bad luck and evil spirit. For these reasons he is often chosen for a loved one or an honored person." I was reminded of the fact that you desired to buy a gift for me in the form of a turtle when we went shopping together. I see the wisdom of your choice of gift and I thank you very deeply for your thoughtfulness.
In that same newspaper article was the story of Admiral Yi Soon-sin and his fantastic invention of the turtle ship which defeated the Japanese navy. I requested that instead of buying a turtle, you might consider buying a turtle ship, which you did. I am happy to have this ship because it reminds me of the victory which the Koreans had in their struggle for freedom and independence. A victory under tremendous odds. Gladys and I pray daily for a victory for Korea find for you in the restoration of the world.
Our love and prayers are constantly with you; please give warmest love to Mother for us, and to Mrs. [Won Pok] Choi.
In the Name of our True Parents,
Jack and Gladys Korthuis