| | |
| --- | --- |
| | The Words of the Weber Family |
The Prayer
Ken Weber
November 13, 2010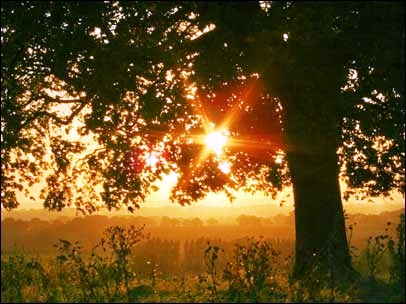 This is a short lesson about how important we all are to God. God Bless all of you in the things that you do.
Prayers could be heard echoing throughout the universe… millions, billions, trillions of prayers!
God and His angels worked feverishly answering all the prayers. God constantly called His angels forward and gave them directions and then sent them out to help answer the prayers and to help solve the problems. It was extremely tiring and difficult work.
Suddenly a new voice was heard. "Thank you for this beautiful sunrise."
God and His angels looked around in surprise.
The voice continued. "You do beautiful work. This world that you created is fantastic!"
God closed His eyes and gave a deep sigh of relief as He listened to the voice.
"You know," continued the voice, "I see so many problems in the world. I don't know how you deal with so much. Thank you for all that you do."
Tears started streaming down God's face.
"Maybe there are some things that I can do," continued the voice. "What is it that you need me to do?"
God looked around and saw the man who was praying. The man was holding out his hand. Slowly God took the man's hand.
"I have some friends," continued the man. "I'm sure they can help as well."
Slowly people started moving forward. They surrounded God, comforted Him, and wiped the tears from His eyes.
An angel came over to the man. "Thank you," said the angel. "He has been alone for so long!"
Now there was an ever growing crowd joining God and the angels and working with them.
The angel spoke to the man again. "Thank you for answering God's prayer."