| | |
| --- | --- |
| | The Words of the Pople Family |
The Many Faces of UPF Explored in Montreal
Joy Pople
April 22, 2013
UPF -- Canada
Montreal, Canada -- At a gathering of some 40 Ambassadors for Peace on April 22, Montreal was graced with the visit of Mrs. Joy Pople, Director of Publications for UPF International.
She was accompanied by long time UPF supporter Mrs. Grace Davin and Mrs. Jennifer Crittenden of Syracuse, New York who serves as President of "Women Transcending Boundaries" in central New York -- an interfaith-intercultural group.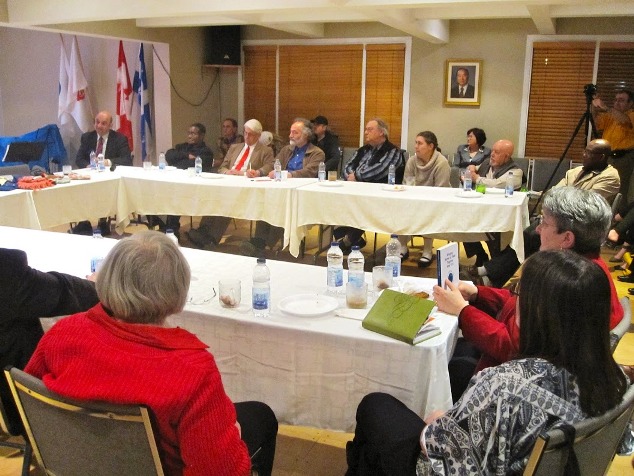 Both Mrs. Pople and Mrs. Crittenden shared of their efforts to apply the lofty principles of interfaith in very practical circumstances while working with refugees of different faiths in Central New York.
Their impressive array of practical and well organized activities impressed the participants that interfaith is not just talk but can have uplifting implications in the lives of refugees and immigrants in increasingly multi-faith communities.