| | |
| --- | --- |
| | The Words of the Orme Family |
A of Wheel Turning Fire
Doris and Dennis Orme
June 22, 1971
Reading, UK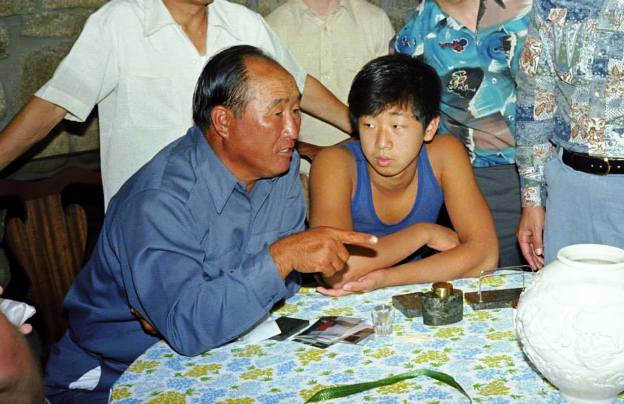 Dearest Mrs. [Won Pok] Choi,
Our love goes to you and Father, Mother and the children. This will be a short letter, just to inform you that we are going ahead with the record, in which the two songs "Too many Rivers" and "A wheel turning fire" will be recorded live from the show.
This picture enclosed appeared in the newspaper today.
We are so hoping we can get on TV. and radio this next week or so, and if we do Dennis will go to the European Conference without me. We felt it is essential for me to get this recording business going to earn money for the Father. The wheel turning fire depicts our Father's sign.
The words are very significant and are as follows:
There's a wheel turning fire on a land across the sea, Where the Lord recalls his name, a second time in history, It brings an understanding that mankind misunderstood for the last 6000 years.
There's a wheel turning fire on a land across the sea, that will bring the whole wide world to become one family. It might seem awhile or a long way to go, but the victory it has been won.
The heavenly Father has worked through many men, men such as Noah, Moses, and Abraham, through the Lord Jesus Christ the heavenly Kingdom on this earth, has yet to be fulfilled.
The news of your many important activities taking place in the Homeland inspires us daily. Thank you Father.
Our hearts are always with you. Deepest love and prayers,
Doris, Dennis, Yong Oon and all the English family.