| | |
| --- | --- |
| | The Words of the Hwang Family |
Culture of the Marriage Blessing and Seunghwa Blessing
Sun Jo Hwang
December 11, 2010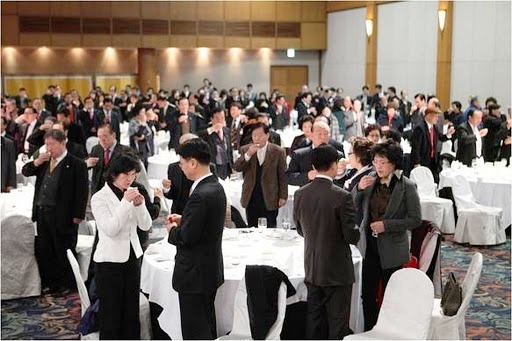 Dear Blessed families,
The following is information from the web site of Unificationism
Rev. Kambashi
UPF Korea and the Federation of the Tribal Messiah for World Peace held the "Festival for Unification and Seunghwa" on Dec. 11, 2010, which 450 ambassadors for peace and UPF members joined. Its main purpose is to introduce more widely the "Culture of the Marriage Blessing and Seunghwa Blessing" to people.
In the program, Rev. Sun Jo Hwang gave a lecture titled "The Significance of the Marriage Blessing and the Seunghwa Blessing", followed by the Holy Wine Ceremony conducted by Mr. Jeong No Yun, the vice president of UFP Korea. This festival was held at Daegu on Dec. 10, and will be held in Gwang Ju on Dec. 15, Cheong Ju on Dec. 16, and Jae Ju on Dec. 22 in which a total of 5,000 Ambassadors for Peace will join.