Hometown -- Jan Otaís Last Mission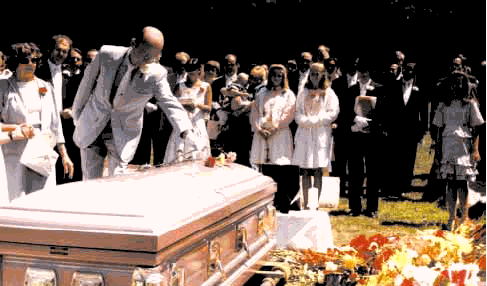 Elaine Okodaís Won Jun Ceremony.
Jan Ellen Borendome Ota and her husband, Shigeru, made the decision to go to her hometown, Chicago, after Fatherís July 28, 1991 speech where he commissioned American couples to go to their hometowns as Tribal Messiahs. In August, they went to Chicago, visited her family and secured an apartment, and Shigeru was able to obtain a job transfer from the travel agency where he worked in New York. On September 13th, they moved to Chicago.
Jan had been fighting cancer for the last three and a half years. In spite of this, she strongly desired to follow Godís providence and consequently fundraised to earn the money to go to Czechoslovakia in November of 1990.
She victoriously completed this 40-day International Exchange Program. Her health was declining, but when Father announced the Hometown Providence, Jan and her husband decided to move to Chicago. She desperately wanted to bring unity to her family, which had been separated for many years.
On September 23, after spending ten days in her hometown, Jan passed on to the spiritual world. She joyfully left a legacy in her reunited family. At her bedside, her two brothers, who had not met or spoken to each other for seven years, embraced and cried in each otherís arms while Jan rejoiced.
At her Seung Hwa Ceremony, both brothers spoke tearfully in their testimonies about their only sister, Jan. "They were united, centering on Jan," says Shigeru.
"Janís desire is fulfilled."


Download entire page and pages related to it in ZIP format


Table of Contents


Information


Tparents Home