The Pioneers Vision for the West - Remarks by the Late Dr. Young Oon Kim on Her Farewell from America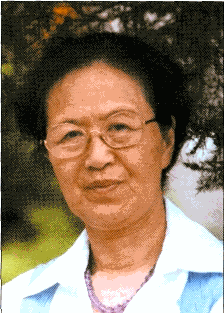 You know, you have all said that I did so much work here in America. I don't feel that way at all. I did three kinds of work in this country: pioneering missionary work, writing, which took a lot of time and energy, and education. But in every field I received lots of spiritual help. Without that spiritual help I am just an empty pipe. So I don't feel I have done anything. If anything has been done, it's He who has done it, not me.
How did I begin the American family: To me there is little difference between witnessing to Westerners or Easterners. What is difficult, no matter where you are, is to go up and speak to any stranger. Naturally, I was looking for people who were searching. My approach, when I first arrived in America, was to meet someone in a quiet place. On Sundays, I began visiting churches, hoping to approach someone after the service. But everyone would rush right away. So I decided to attend weekly meetings at Christians' homes. Because I needed a ride, I asked someone to pick me up for the prayer meeting.
On this occasion, I attended a young-adult group of about a dozen people and just observed. Two young women spoke more courageously than the others, so I approached them at the end and asked if I could phone them. Thus, I called Eileen Welsh Lemmers upon my return home; she expressed interest and responded. We met and I gave her a testimony of my religious experiences. She seemed to think that I had more to offer than all ordinary person; on that foundation. I gave her a copy of my lecture on "Creation." She expressed interest in hearing more.
Then I got in touch with the other woman, Doris (Walder) Orme. I shared my spiritual experiences, and she told me about hers. I also offered her my manuscript,
Since it was awkward to lecture to only one person. Doris' husband was supportive. Because Doris had had spiritual experiences of her own, it was hard for her to he so open to what I had to say; she was reluctant to come hack, but her husband encouraged her to study more. Doris introduced me to her friend, Pauline (Phillips) Verheyen, who was sick at home. After I visited Pauline, she said the "numbness" from which she was suffering left her. She felt that I had healed her. I met a young man who spoke in tongues. 1Vhen I gave him chapters on the Principle, he had very dramatic experiences. For example, he had a vision in which he saw "Chapter Two" enacted as if in a movie. On the day before he read this chapter, this man was urged to hear more -- by the spirit of St. Paul! Because of this, I felt encouraged that God would work in such a dramatic way.
This gave me the courage to seek spiritual people, so I started attending services at the Church of God, where people were speaking in tongues. One of the women gave me a ride home in her car; I invited her to join a small prayer meeting I had started. This lady (in her early forties) was very spiritual and possessed a very clear mind. At one meeting, she said she had a vision of Jesus while I was praying. Another time, she said she saw a bright crystal stone on which I was sitting -- and a bright crown on my head. I explained to them that the teaching I was offering was a bright, solid rock of truth.
I also visited a nearby Quaker Church. I stood up and spoke at one of their meetings. I was invited by a doctor there to come and share more. He even offered to sponsor Father to come to America at that time.
So, my witnessing progressed in that way, one contact after another.
Really, the mature and golden period of my life was spent in America. I cannot forget America, because my life is interwoven with America. How can you forget your life? To be here today, I am greatly indebted to, first of all, Heavenly Father. No human person came to evangelize me; God Himself called me and revealed to me his deep and lonely heart. I am also eternally indebted to Swedenborg, Rev. Young Do Lee, and our beloved Jesus. All of them led me to Father. Every day I feel the greatest privilege of my life is to be Fathers con-temporary and eyewitness -- to walk on the same ground with such a person sent from heaven. To Heavenly Father and this great man who has given me the highest truth and everlasting blessings, and to America, thank you.


Download entire page and pages related to it in ZIP format


Table of Contents


Information


Tparents Home