| | |
| --- | --- |
| | The Words of the Salonen Family |
We are requesting a meeting with President Park Chung Hee, to gain his support
Neil Albert Salonen
February 16, 1971
Washington, DC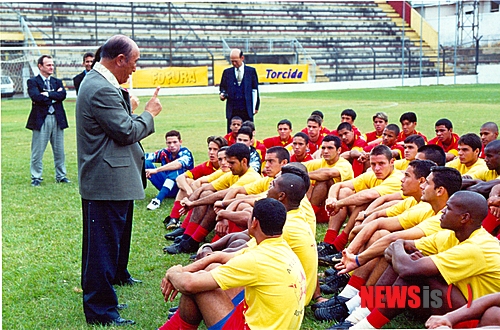 Dear Father,
Greetings from your American Family. I know Farley has reported many of our activities to you; all the members are working very hard to achieve as much as possible, as the best foundation for your visit this spring.
I am enclosing the background information and details of the joint delegation I will be travelling with. Copies have been sent to WACL Secretariat, IFVC Tokyo, and all the Asian WACL attendees in the countries we will visit.
I hope to emphasize all the plans of the delegation are rather flexible, since it began only as a plan to visit South Vietnam and Cambodia. Based on what we feel to be your desire, we are changing the nature of our anti-communist activities, to a more aggressive stance- upon my return, we plan to announce the formation of American IFVC and immediately begin our campaign to gain support. Our first goal is to organize the largest possible contingent of American groups to attend WACL, or WYACL more likely, in Manila this summer. This will stimulate strong desire within these American groups to bring the WYACL Conference to the United States. By that time, I hope it can be under our auspices.
I am not sure if it is your desire to bring WACL to the U.S. in 1972 or 1973? Has there been a proposal to separate the IATACL and WYACL Conferences, to increase the interest of youth groups? I am anxious for your instructions when I arrive.
If the whole delegation will be able to visit Korea and ace the IFEC Training Center, that would be inspiring for them, in my opinion. If you feel strongly that I should not, I will send notification of how our delegation can be contacted, as soon as it is definitely arranged.
The delegation desires to meet any youth or student groups in Korea, and sign joint Declarations of Solidarity between youth of both nations in the struggle for victory over communism. This should be a good way to draw favorable attention to the work of IFEC. We are also requesting a meeting with President Park Chung Hee, to gain his support.
Naturally, I am very much looking forward to being with you again. Rebecca very much wishes she could come also, but it is not possible under the circumstances.
Love, your son,
Neil Albert Salonen
President,
Freedom Leadership Foundation