| | |
| --- | --- |
| | The Words of Sun Myung Moon from 1973 |
Path of Repentance
Sun Myung Moon
October 21, 1973
Excerpts from God's Hope for America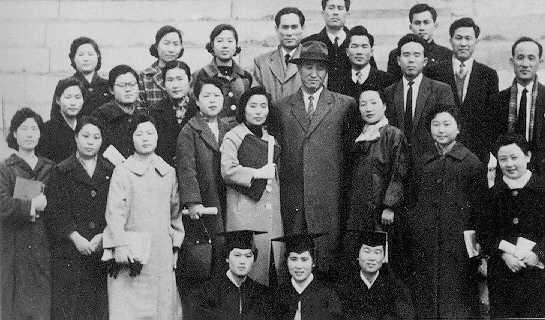 We must examine then, what is the will of God? Why does He give His people such a hard time? Individual salvation is certainly important in the sight of God. God does not neglect that. However, that is not the ultimate purpose of God's work. God's will is the salvation of the world! God needs an individual to be His champion for the ultimate goal of world salvation. God summoned one family to be an instrument for the salvation of the world. God summoned His people to achieve the salvation of the world. God wants to have a nation as His champion, for the ultimate fulfillment of world salvation.
If Christians today think only of their own salvation, their own heaven and their own well-being, then they are not living in accordance with the purpose of God. If we are only concerned with the salvation of our own families, we are not worthy of God's blessing. When you become God's champion for world salvation, your own salvation is guaranteed.
God cannot be pleased with man if we live in a self-centered way. I met Jesus personally, and I received a revelation through which I learned that God's grief is great.
Today God is working ceaselessly for the ultimate salvation of all mankind. He needs His champion to succeed in this work. The purpose of God's church is to save the entire world. The church is the instrument of God, and it was this very fact that the chosen people of Israel forgot at the time of Jesus.