| | |
| --- | --- |
| | The Words of Sun Myung Moon from 1971 |
Systematic Structure of Districts of HSA-UWC Is Dissolved - All the Nation-Wide Churches are under Direct Control of Headquarters
Sun Myung Moon
May 24, 1971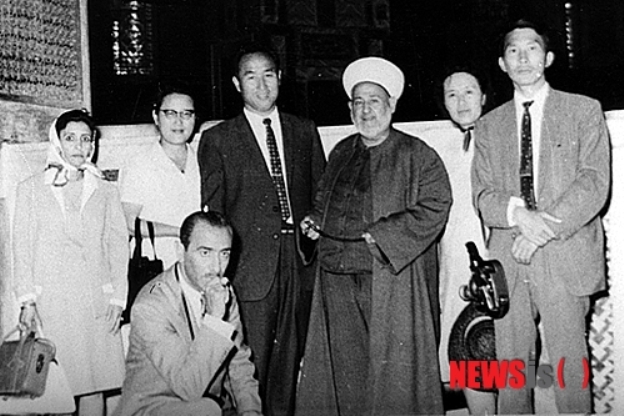 On May 24th, at the Nation-wide District Directors Conference in Seoul, it was decided to dissolve the system of District in order to make a turning point towards the more progressive and religious system.
Consequently, all the former district directors became church leader in cities, counties and sub-counties as of June 1st, and all the nation-wide churches are now under direct control of Headquarters of HSA-UWC.
Instead of old system, a new system of Itinerant Visitor's Group was installed and 16 members of nation-wide itinerant visitors were newly appointed. The Group is consisted of two parts; male and female part. The list of the members is as follows:
Male Members -- Female Members
Chung Hwan Kwak -- Saeng Kum Won
Won Pil Kim -- Ok Soon Shin
Soo Won Chong -- Hi Ok Kim
Ki Sok Lee -- Hyun Sil Kang
Wol Song Lee -- Man Choon Cha
Yong Sok Choi -- Bong Shik Park
Chong Young Yoo -- In Joo Kim
Kwang Chol Hong -- Kyung Yol Kang
As Mr. Ki Sok Lee was transferred to the Itinerant Group, Mr. Won Jin Whang, the former director of Sungbook District, Seoul, took charge of Director of General Affairs Department Headquarters. And Mr. Hyung Kwan Ahn who was transferred to Taegu Church as a successor to Mr. Chung Hwan Kwak. Mr. Hyun Soo Hwang, Director of Collegiate Association for Research of Principle is concurrently the Director of Student Department of HSA-UWC.