| | |
| --- | --- |
| | The Words of Sun Myung Moon from 1971 |
Master and Three Hundred Members plant trees on the hill in Sootaek-ri
In Sook Chong
April 25, 1971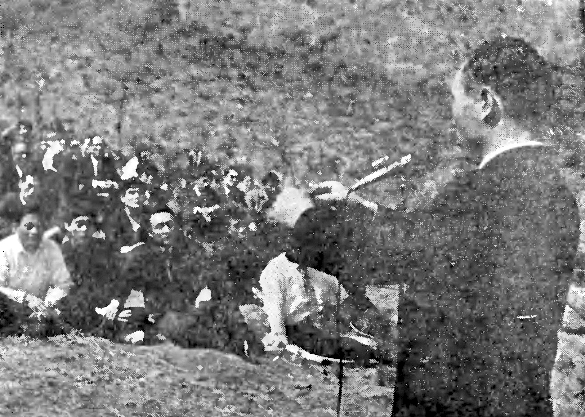 Master (Sun Myung Moon) is explaining about the planting
On a sunny and bright Sunday morning, April 25th, some three hundred family members gathered on the hill in Sootaek-ri and had morning service. Being surrounded by the beautiful scenery of spring all members enjoyed together to sing "This is my Father's world." Master has mentioned, in his speech, about the hill and saying, "We are going to cherish this hill for our own perpetually and we are much proud of planting thousands of pine-nut trees on this hill. Some years later we will also be happy to have our own school on this place." Prior to Master's address, Rev. Nakamura from Japan appeared to the members and testified that how he had found this wonderful Divine Principles and how he had come to meet Master. He assured himself to construct a solid bridge between the Japanese established churches and the Unification Church for a better mutual understanding.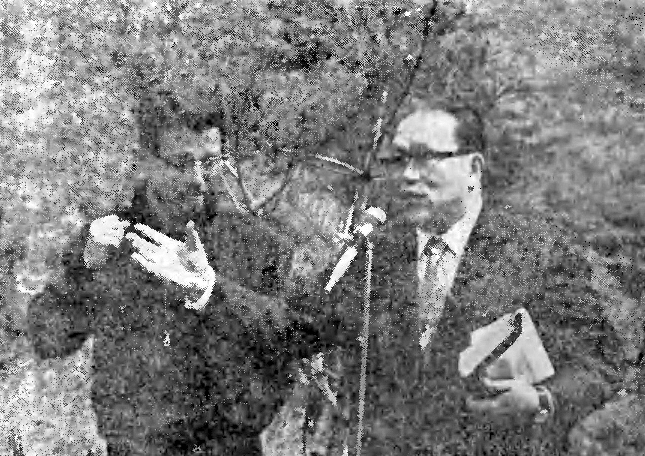 Rev. Nakamura (right) is testifying.
And also In Sook Chong, a missionary to Taiwan reported her recent -activity. She said that there are some Chinese pastors who are very interested in the Divine Principles and are studying. And she expressed her utmost happiness to report Korean family the official registration of Chinese Family's Principle Movement to her Government, which is named "Christian Union Church."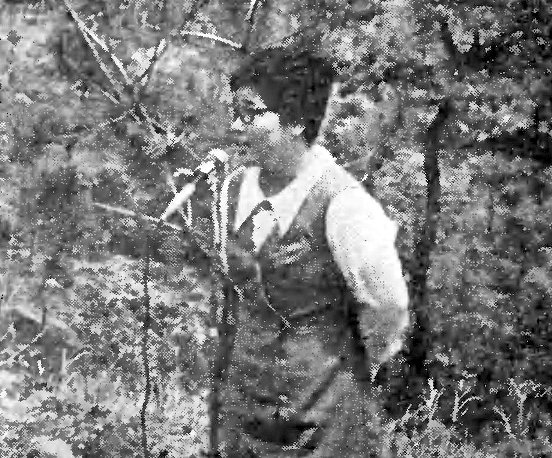 In Sook Chong, missionary to Taiwan is reporting.
Mr. Kamiyama, Director of Nagoya District, Japan reported the activities of his devoted District members. One of his saying was very impressive for Korean family, which said that when he had got three copies of the registered papers of Japanese Association (HSA-UWC) to the Japanese Government, by the reprinting machine in Tokyo, in order to get the construction permission of a training center from Nagoya City, he did find one of the copies was not the paper but one of Master's pictures though the original was just a real document. "Although it sounds like something unbelievable," he emphasized his testimony, "I am happy to say to you that was true."
After the service all members participated in planting.