| | |
| --- | --- |
| | The Words of the Hyun Jin Moon |
Washington Times Names Post Reporter Its Top Editor
Howard Kurtz
January 15, 2008
Washington Post Staff Writer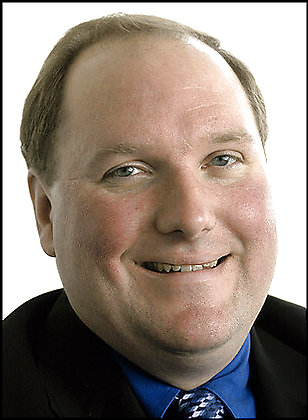 John Solomon, named executive editor, is not regarded as an ideological journalist
The Washington Times reached into its chief rival's newsroom for a new executive editor yesterday, naming Washington Post national reporter John Solomon to succeed Wesley Pruden at the paper's helm.
Solomon was an unexpected choice to take over what Pruden, who has run the Times for 16 years, has long described as a conservative newspaper. But Solomon, 41, who spent two decades at the Associated Press and is not known as an ideological journalist, said he doesn't view the paper in those terms.
"I'm still going to do the same style of journalism," he said. "It's going to be about being fair and balanced and accurate and precise.... There needs to be a bright line between the journalism on the news pages and the commentary that appears on the editorial and opinion pages."
Thomas McDevitt, the paper's publisher, said Solomon has a great "nose" for stories and that "we wanted to find a working journalist with some area of expertise that was related to our strategic vision -- enterprise and investigative reporting." He called Solomon a "virtuoso" who could beef up the paper's online offerings and "a leader who can motivate the talent in our newsroom. If we want to play in the big leagues, we've got to do some things differently."
"Of course," McDevitt added, "there has to be a cultural fit."
Erik Wemple, editor of Washington City Paper, said that "having a guy like this who not only comes from a fiercely independent newspaper, but has a fiercely independent reputation himself, is refreshing. This is one of the first real, solid moves the Washington Times has made in a long time."
Solomon said Times executives have promised him there will be "no political interference" and that he is "very comfortable" with the fact that the paper is financially supported by members of the Unification Church. He said that during the interview process he met with Hyun Jin "Preston" Moon, the son of church founder Sun Myung Moon and the chairman of parent company News World Communications.
Solomon is a gregarious, slightly rumpled journalist with a dogged reporting style. In November, he collaborated with CBS's "60 Minutes" on an investigation into a discredited FBI forensic tool that raised questions about the conviction of hundreds of defendants.
At the AP, Solomon served as assistant Washington bureau chief for a half-dozen years. He presents a sharp contrast with Pruden, who ran the Times while also writing a pugnaciously conservative column, which will continue despite his stepping down from a full-time role. Last week Pruden described Hillary Clinton as "everybody's candidate for bitch-in-chief."
Managing Editor Francis Coombs, who was passed over for the job, told his staff that he was resigning.
In a statement, Pruden said the Times has been "the fearless alternative to The Post and the mainstream media -- rowdy, independent, politically incorrect by design -- and I've been assured that won't change" under Solomon. Asked if he sees the paper as a right-leaning alternative to the establishment media, Solomon said: "The Times has prided itself on trying to find stories others have missed."
The Times has a daily circulation of 100,000, compared with 691,000 for The Post, and 40,000 on Sunday, compared with 945,000 for its bigger rival. But the Times helps drive the national agenda, particularly among conservatives, through its Web site, national edition and editorial and commentary pages.
Solomon said that being first or second in print circulation "doesn't matter" because in the digital age "people want to interact with the news and learn more than you can fit into a 30-inch hole in a story."
The Times has been a feisty competitor to The Post but has occasionally been accused of pursuing an agenda. In 1999 Pruden defended a front-page piece headlined "Media Abuzz With Rumors That Clinton Fathered Boy," based on a false rumor, by saying that journalists and political insiders were talking about the allegation.
Solomon's reporting for The Post, where he worked for one year, has drawn both praise and criticism. He has written about Bill Clinton earning nearly $40 million in speaking fees over six years, members of Congress devising new ways to secure funding for home-state projects, and an internal audit finding possible violations by the FBI while it sought information in national security cases.
After he co-authored a front-page story on Democratic presidential candidate John Edwards having consulted for a hedge fund, The Post's ombudsman, Deborah Howell, wrote that "the facts are eminently worth reporting, but the tone of the story implied that consulting for a hedge fund... is incompatible with caring about the less fortunate."
Solomon also co-authored a report that the previously undisclosed buyers of Edwards's Georgetown house were under federal investigation. Howell wrote that "it seemed like a 'gotcha' without the gotcha," since the former senator said he never spoke to the buyers.
Solomon, who starts his new job Jan. 28, described his time at The Post as an "extraordinary experience, but this opportunity was too good, for my family and for me professionally, to turn down."