| | |
| --- | --- |
| | The Words of Hak Ja Han (Mrs. Sun Myung Moon) |
Reflection on the Joint Service
Hak Ja Han
November 18, 2012
Cheon Jeong Gung


The service included the traditional cake-cutting, prayers (Shin Joon nim center)
One of the reasons we are doing this after True Father's ascension is so that we can bring even more prosperity, revival, and life to the Unification Church. If you think of the larger picture, this is where the purpose is. Harmony, team spirit, and unity, where do these begin? They should start from within.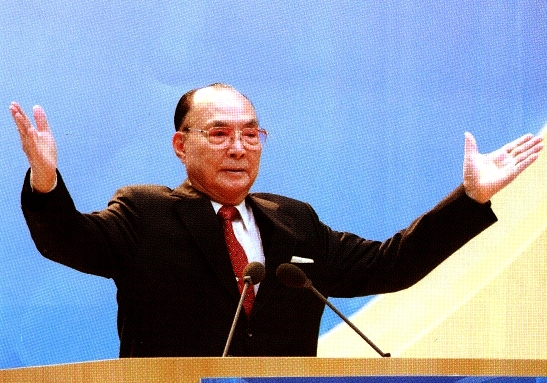 Cheers of mansei led by Dr. Bo Hi Pak
During the joint service, when we are sharing time together, that time is to be spent consoling Father. For the past three years, whenever Father went to places such as Chung Pyung, he always had us sing songs. Every time we sang to him he was so happy and he told us to sing again, and again.
It's regrettable that we couldn't serve Father enough and we had to let him go so soon.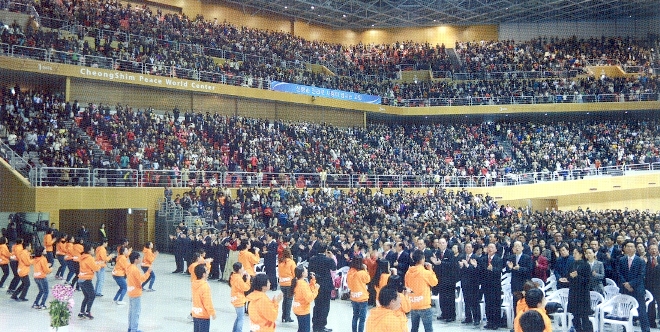 A musical finale brought the audience to their feet in song and dance
So, twenty thousand members came together to console Father and to offer him songs. I wanted to spend time to share with Father, and with twenty thousand members.
That's why I decided we should do this.