| | |
| --- | --- |
| | The Words Ye Jin Moon (daughter of Sun Myung Moon and Hak Ja Han) |
Announcement Of Ye Jin Moon's Blessing
May 16, 1981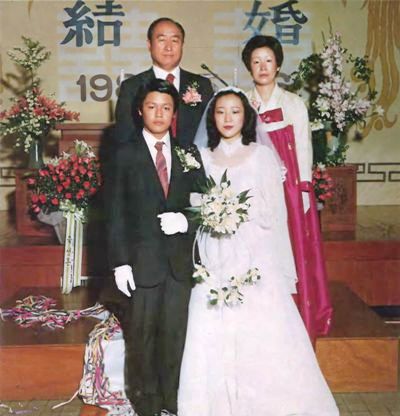 Opening the new era of blessed couples and blessed children, our True Parents gave Blessing to their oldest daughter, Ye Jin, and a son of one of the 36 blessed couples, Jin Whi Hong.
The Blessing was held in our church's new headquarters in Seoul, Korea, at 9:00 a.m., May 16, 1981.
The previous day, Father gathered all the 36 blessed couples living in Korea for a meeting at the Chungpa Dong headquarters in Seoul, site of our True Parents' Blessing in 1960, as well as the Blessings of the 36 and 72 couples. The matching and engagement ceremonies for Ye Jin and her husband took place at that time. The father of Ye Jin's husband, Mr. Sung Phyo Hong, is the head of Il Hwa in Korea; their family has passed through a course of much suffering.
After receiving the Blessing, Ye Jin said she felt she was given this Blessing upon the foundation of the hard work of her parents and all the members of the church, and she expressed her deepest gratitude for God's guidance throughout her life.