True Family and World Peace

by Rev. and Mrs. Sun Myung Moon

Foreword
Humanity has walked a long path searching for true happiness and peace. There are still many obstacles at this dawn of the new millennium. Today, think about the problems in Korea, in America and in our world. Who can solve such fundamental problems as economic decline, pollution, political stagnation, conflicts between races and religions, declining morality and the collapse of traditional values?
The Reverend and Mrs. Sun Myung Moon have dedicated their lives for the sake of world peace and the happiness of the world family. On their numerous international and national speaking tours, they have addressed these problems. "Now humanity has to discover God's solution-listening with humility I would like the nations of the world to hear our teachings, not for our own sakes, or to honor ourselves, but because I believe it is the will of God. God has revealed the Heavenly Way, giving me answers to the terrible problems facing society."
In this volume Reverend and Mrs. Moon reveal the cause of problems in history, the reasons why human nature seems so frail, and propose solutions that have met with tremendous response around the world. They humbly walk the way of true parents, and teachers with the original value of true human beings.
"The realization of world peace through true family" is their core philosophy and method by which they see the establishment of real peace in the world. When families center on the true love of God in this world, there will be an overarching family of true love, establishing real, lasting world peace, and the beginning of the Kingdom of God on earth.
Herein, therefore, is a collection of landmark speeches and presentations from the last ten years, given by Reverend and Mrs. Moon. We pray that the reader will gain great insight from this volume. Let every one of us realize true world peace by becoming and exemplary family in this new millennium.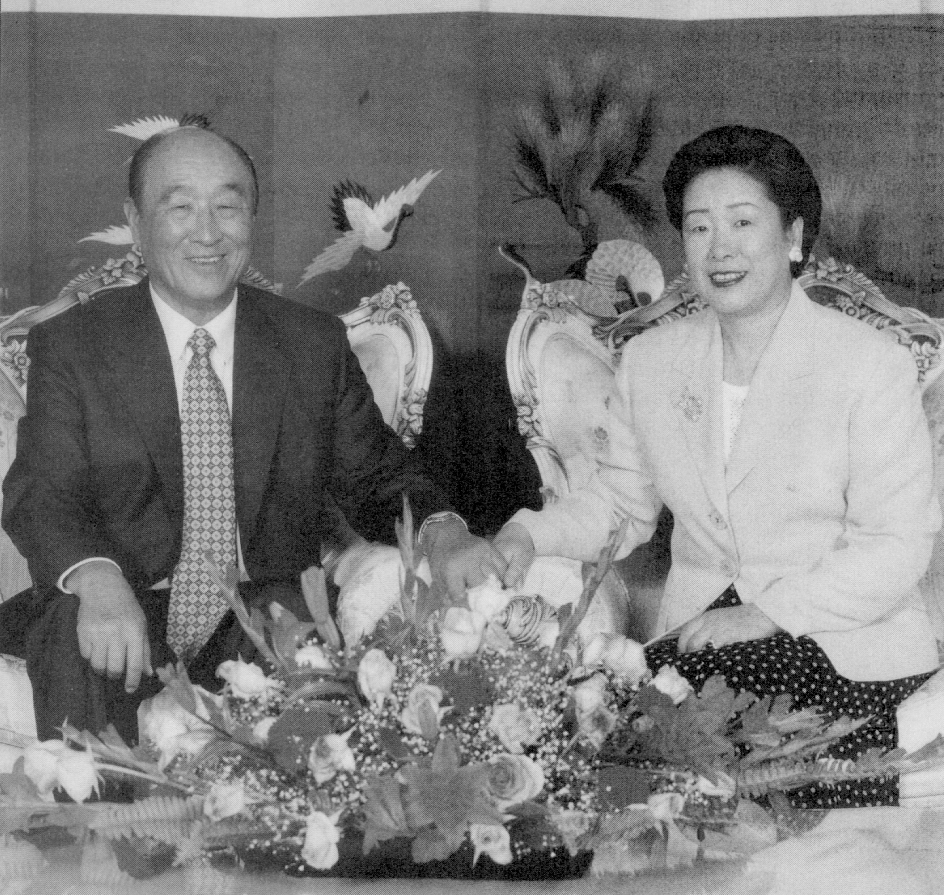 Reverend and Mrs. Sun Myung Moon


Download entire page and pages related to it in ZIP format


Table of Contents


Information


Tparents Home