| | |
| --- | --- |
| | The Words of the Tchilumba Family |
Announcing the passing of Papa Tchilumba in Central Africa
March 27, 2013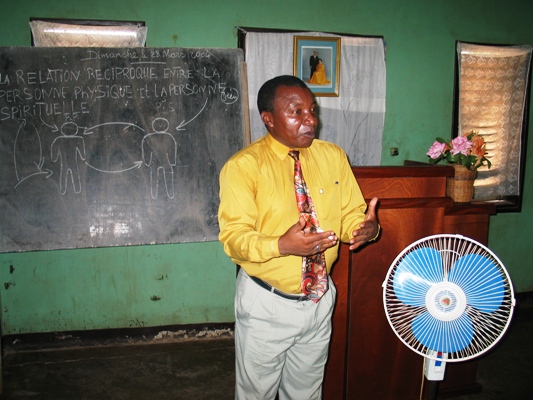 Dear brothers and sisters
We have the deepest regret to announce that papa Tchilumba Andre Sekelaye has transitioned in the spiritual world on this day March 27th, 2013 at 3:20 pm, local time, at the Friendship Hospital in Bangui, after a relapse of typhoid fever that lasted a week.
Papa Tchilumba was born on December 31st in the DRC. He joined the church on August 25th, 1978 in Kinshasa (DRC). He was blessed August 15th, 1995 with mama Martine Yangbo. They were blessed among the 360,000 couples ceremony. Papa Tchilumba was an exemplary elder brother who taught the Divine Principle and has always invested in the education of Blessed couples in Central Africa.
Given the current situation of the country Seonghwa date will be announced later.
Please, join us all in our prayers of gratitude.
Noel Salogba
LN