| | |
| --- | --- |
| | The Words of the Jaspers Family |
Belgian people soon will follow our True Parents
Anita Jaspers
March 3, 1971
Bruxelles, Belgium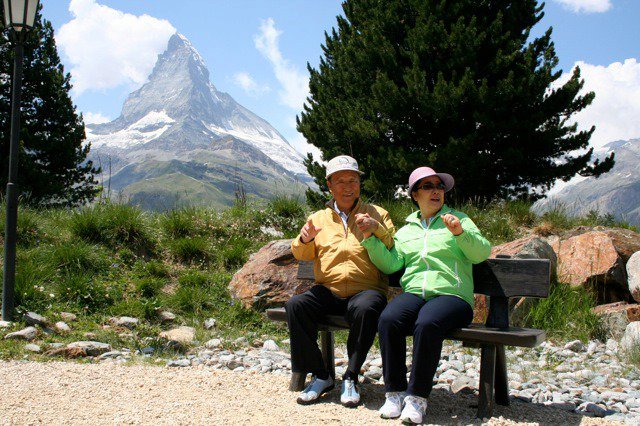 Dear Family,
We are thankful for all blessings and experiences, we could make this last month. The spiritual work is going forward and we have much hops, that the Belgian people soon will follow our True Parents. We met many Christian groups, where we discussed Principles in directly. We also are going on the streets. In the beginning most people were very sly, but now it is much better. We could teach the Principles to Fabrinne, her sister Johanna is also interested, and Rita. They all will come again and continue the study of the Principles. We want to give all help and all energy, which is possible, that they could accept the truth. We also had a short visit of Teddy and Pauline in the beginning of this month.
On 23rd February, Peter brought us Brigithe from the Austrian family, to help especially in the physical restoration, Jean-Pierre has now found a job as an employee in a travelling agency and Brigithe is looking for a job as secretary. I got a second job three times a week, to look for an old woman, who is very badly ill. She is very open for Principles and so I can prepare her for the spirit world.
On my work in the hospital, I often have to translate medical articles from German into English. So it is also going on with the language. In the family we are speaking only French.
When Peter was here, we also received a short visit of Reiner and Barbara and Alain from the French family.
They brought us some material in the French language. Before that we wrote off the French Chapters, to give them to our visitors.
Our forty day action would end tomorrow evening and we are very hopeful for further positive results in the next future.
The Belgian family is sending all their love to our True Parents and all brothers and sisters all over the world.
We are very thankful for the Way of the World, which gives us an impression of the world-wide work to establish the Kingdom of Heaven.
Mansei, Mansei, Mansei!
In the Name of Our True Parents,
Anita Jaspers