| | |
| --- | --- |
| | The Words of the Feinman Family |
In Memoriam Dennis Feinman
November 23, 1987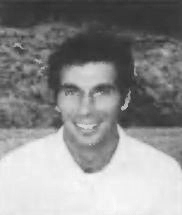 Dennis Charles Feinman joined the church in Tampa, Florida, in 1985, when he was 30 years old. He had already served his country proudly in the most demanding and dangerous branch of the Army -- the Green Berets, and had a character of wanting to excel in everything he undertook. In the church, he dedicated himself wholeheartedly to his mission. Uncomplaining and modest, he was absolutely committed to Father and the members.
In November 1987 Dennis joined a fundraising team in Athens, Georgia. On November 19, as he and the whole region were anticipating the arrival of True Parents in Atlanta, Georgia, for the ICUS conference, Dennis was hit by a car while crossing the road. He died on November 23, 1987.
Just as the accident occurred, Dennis' father had a dream that his son was struck. In the dream, Dennis was unable to prevent the accident from happening but reassured his father, saying, "It's all right. Don't worry, I'll be okay."
Dennis had mentioned to his father before the accident that he was thinking of doing a 30-day fast. At the Unification Church funeral held for him on December 4 in Tampa, Dennis' father announced that he wanted to fulfill what his son had left unaccomplished by fasting 30 days himself. The members convinced him to make it a 30- day liquid fast, which he completed on January 3, 1988.
Dennis' whole life of service, echoed in his father's loyal heart, recall the words of Jesus -- that no greater love exists than laying down one's life for another.