| | |
| --- | --- |
| | The Words of the Buckley Family |
Thank you Hyung Jin Nim for Receiving Us at Father's Seonghwa
Stephen Buckley
October 8, 2012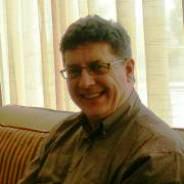 The last 40 days have been a time of extreme turmoil for many members of our community. When I heard the shocking news of True Fathers ascension, I felt I had to go to Korea to pay my respects to True Parents. Having lost all 4 of mine and my wife's parents over the years (In the last 2 years we lost my wife's Father and recently my mother to a long and debilitating illness) Hyung Jin nim and the rest of the True Family have my deepest sympathy. I have an inkling of how hard it must have been for Hyung Jin Nim to publicly receive mourners, whilst dealing with his personal grief. I therefore wanted to thank him and True Mother on behalf of all the European members for their courage and fortitude at what must have been a time of personal hardship. I also wanted to thank our Korean hosts for their charm and quiet self-effacing sacrifice shown to us.
I still am finding the trip hard to digest, for days on end before the trip the song "Blessing of Glory" was coming to me in Prayer over and over again. For those who know the history of this song, I have always had this vision of True Father walking over the hills from Hungnam to Pyongyang with joy and gratitude in heart sing this song as he went. My initial overall feeling was that True Father was released from the prison camp of this physical world of sin and suffering into the glorious liberation of God, as Salvationists (The Salvation Army) say he had been "promoted to glory".
Having paid respects to Fathers body, I felt so empty in one sense, I looked at the palace, and although it is a wonderful building, somehow I felt this was not the place for me, I could not find Father there. God was somehow saying to me, "This place is for posterity, in the future millions of people who had no chance to know True Father during his lifetime will make pilgrimage here, but you were blessed by Father here in Korea, you should remember the vitality and reality of the living man."
Since we had arrived early we made way the next day so other European brothers and sisters could visit Chung Pyung.
I went instead with my wife and 4 other sisters to the Cheon Bok Gung in Seoul. On the train was an elderly couple who sat together holding hands with such warmth, and he was singing songs to his wife on the train. It was so beautiful to see this depth of heart between this elderly couple.
The other joy of this trip was the number of brothers and sisters who I had not met for in some cases over 30 years, it was gratifying to see that whilst the body might have aged the spirit was still young at heart.
The way I wanted to remember Father was walking the hills of Chung Pyung, teaching members in the open air, the young and vital eternal True Parent, so before the Seonghwa ceremony I wanted to walk the prayer trails around Chung Pyung and climb up to the tree of blessing as a way of finding Fathers spirit again, amongst the tranquility of the creation was where I needed to find my Lord in Joy.
To those brothers and sisters who are still feeling the loss of True Father for me the experience around Chung Pyung was like rolling the stone away from the tomb, the spirit of the resurrected Lord seemed to be all around the place he loved and invested his heart in, but more importantly it was deeply present in the joy, laughter and hearts of our blessed family members from around the globe, if you want to see True Fathers legacy, just look at your amazing brothers and sisters and your dear blessed children.
Aju
Stephen Buckley
Birmingham England