| | |
| --- | --- |
| | The Words of the Zochol Family |
2nd Gen Preserve US Church History
Emily Zochol
June 30, 2007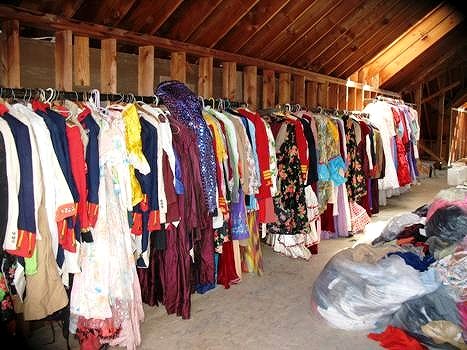 On June 30, Orange County, New York Second Generation volunteers, lead by Emily Zochol, performed a Service for Peace project in reclaiming historical articles, clothing, props, and performing arts instruments from a storage trailer.
The contents of the Manhattan Center stage trailer, parked at New Hope Farms in Port Jervis, New York, contained invaluable memorabilia from True Father's American campaigns of the 1970s, including Madison Square Garden, Yankee Stadium, and Washington Monument. Costumes, props, and musical instruments from the Korean Folk Ballet, New Hope Singers International, Go World Brass Band and the rock band Sunburst, were removed and stored in a dry, airy location at New Hope Farms. The most treasured item was Father's podium, the pulpit from which he and Dr. Bo Hi Pak stood and delivered the famous New Future of Christianity speeches to the American people.
The goal is to catalogue, clean and preserve these precious items of the American Unification Church movement. The Second Generation wishes to save these and other historical things for their children and future generations to come. Aju.