| | |
| --- | --- |
| | The Words of the Tengan Family |
Ascension of Christina (Tranh) Tengan
February 16, 2010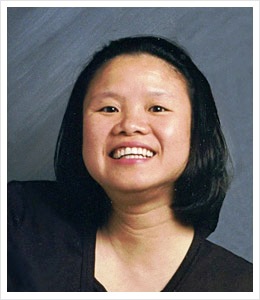 Dear Brothers and Sisters,
Our beloved sister, Christina Tengan, the wife or Rev, Mark Tengan, Co-Pastor of the Los Angeles Family Church, has passed into the spirit world. Please pray for this wonderful, dedicated blessed family during this time. We thank God for Christina's life of dedication to our True Parents and extend our love, prayers and support to Rev. Tengan's family. The announcement included here is from Rev. Tim Henning and our Los Angeles family.
May God bless you.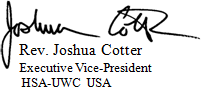 ---
Dear Family,
Our beloved sister Christina (Tranh) Tengan (360,000 Blessing couple, 1995) made her transition at 5:15 pm on February 11th, 2010 at home surrounded by her family members and friends.
She was survived by her husband, Rev. Mark (Masaru) Tengan, Co-pastor of Los Angeles Family Church and ACLC Coordinator, and their six children - Seiho, Seika, Euna, Eunmi, Joseph Shoken and Moonshin Julia -- from age 10 to 6 months. Last July she was diagnosed to have a fourth stage cancer of the colon spreading to the liver while pregnant with her sixth child. After few weeks, she gave birth to a healthy baby girl, Julia. She and her husband then went to Japan and Korea for a special treatment, and returned home in the beginning of January 2010.
Tina joined the HSA-UWC in 1992 and her first mission was at the 4 West 43rd Street Headquarters, fundraising and witnessing. She came to Los Angeles to be a part of the CARP center team Rev. and Mrs. Henning were organizing as part of World CARP. Those years she spent there were memorable and a time of incredible growth of the center in number and especially in heart as a family. Leaving Los Angeles with the Pure Love Alliance Tour, she eventually came to be a member of CARP in Maryland and worked for the RFK Stadium Blessing. In 1998 she joined her blessed spouse, Mark Tengan, back in Los Angeles and supported his ministry as an assistant to Rev. Baek Joong Ku, the Regional Leader, which later grew to become a ministry of witnessing to ACLC contacts as well as Co-pastor of the local congregation. Mrs. Tina Tengan not only raised her family and supported her husband in ministry, her home was always open to welcome the children of our local church community. Her loving hospitality will never be forgotten.
As many of our brothers and sisters visited during these last months, she always received people with a beautiful smile and kindness. She endured much suffering so gracefully and was beautifully peaceful in her final moments.
The Tengan family thanks all of our brothers and sisters for visiting, and sending gifts, warm messages and prayer during Tina's final weeks of treatment in America. Prayer vigil meetings happen daily at 7:00 pm daily at the Tengan's home until next Saturday. If you wish to send cards and contribution for the family, please do so.
Masaru Tengan
5326 Huntington Dr. South, Apt# A
Los Angeles, CA 90032
The Seunghwa ceremony is planned for Saturday, February 20th at 10:00 AM at the Unification Church, 715 Brady Ave. in East Los Angeles, 90022. For specific information regarding the Seung Wha ceremony, please contact Rev. Henning.
Thank you,
HSA UWC Los Angeles