| | |
| --- | --- |
| | The Words of the Tardy Family |
Easter with Lovin' Life Ministries Will Keep Us Comin' Back for More!
Celine Tardy
April 12, 2009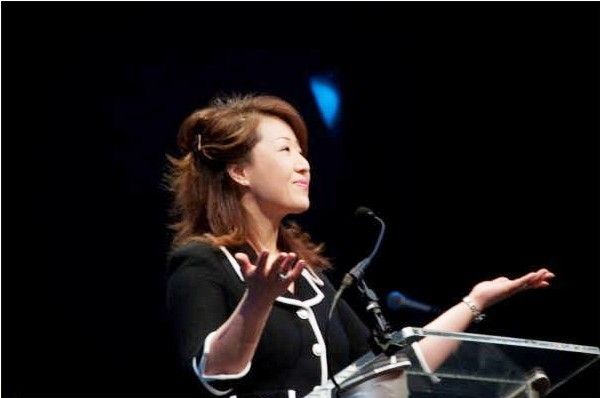 The brand new Lovin' Life Ministries, with services to be held each Sunday at 10 am at the Manhattan Center, kicked off this past Easter Sunday, April 12, 2009. With outstanding musical performers who created a phenomenal presence of worship in their music, mixed together with an "everlasting" message from Rev. In Jin Moon, the congregation felt alive and "lovin' life"!
At 10 am sharp, the full band, which included a mixture of professional musicians and talented singers accompanied by a full choir directed by a superb conductor, started to perform a variety of music that established an instant connection with the congregation.. The rendition of the well-known song "Amazing Grace" brought people to their feet, which was followed by the talented Ben Lorentzen's performance of his own song, "Dream the Dream," and an awe-inspiring version of the Australian Hillsong Church's famous "With Everything" that together with the whole band echoed throughout the ballroom and through everyone's souls. The beautiful voice of Ilhwa Yokopore was heard next with her version of "A Living Prayer" that was over the top, stunning in quality and spirit.
A selection of scripture readings were projected on screens and read aloud by a lovely female voice to be seen and heard with reverence. Then the lights in the room brightened, and Rev. In Jin Moon appeared at the podium to speak to the congregation of over 1,300 attendees in the beautiful Grand Ballroom, with more than 300 more people watching via broadcast in the Hammerstein.
Reverend Moon began by sharing, "I am delighted to be with you this morning, on this beautiful Easter Sunday. Thank you for coming into the city to worship with me here at the Manhattan Center. We are delighted to have you."
After a profound message that touched so many at once, the service closed with more outstanding band performances of such songs as "Everlasting Love," incorporating the theme that each person in the audience had the potential to truly love. The congregation was welcomed to stay afterward for fellowship and personal greetings with the pastor, Rev. In Jin Moon.
Many were astounded by the beginning of this new and fresh service they had seen and were excited to return again. Rev. In Jin Moon left the audience with a quote in her sermon from the famous British novelist, Graham Green, "The door is always open for future to come in". She expressed that the future is what we make it, "so I am hoping that we can make it a loving one, a respectful one, and a celebrating one. Welcome to Lovin' Life Ministries!"
Contributed by Celine Tardy, associate editor for Familyfed.org