| | |
| --- | --- |
| | The Words of the Tanate Family |
Teaching about Ideal Families and Transformational Leadership in Indonesia
Edgar Tanate
December 11, 2013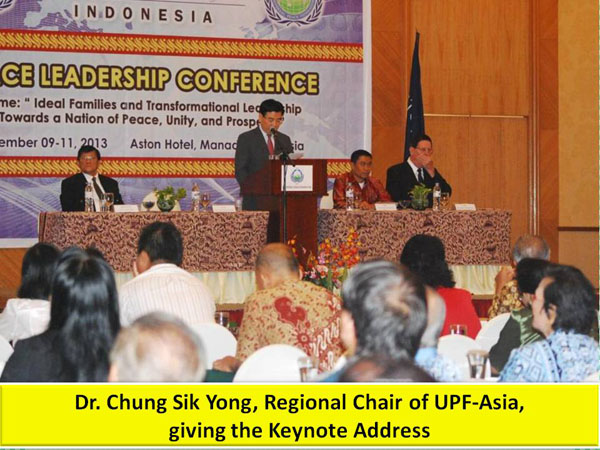 Manado, Indonesia -- The audience grew every day. On the second day, 15 new guests came bringing the total to 85 participants. On the third and final day, the total reached 129 participants, representing an increase of 84 percent from the first day. And as word got out, the people responded. They came to receive the good news of Father Moon's insights into the Bible and other religious teachings. And they especially wanted to participate in the marriage blessing ceremony on Dec. 11, 2013.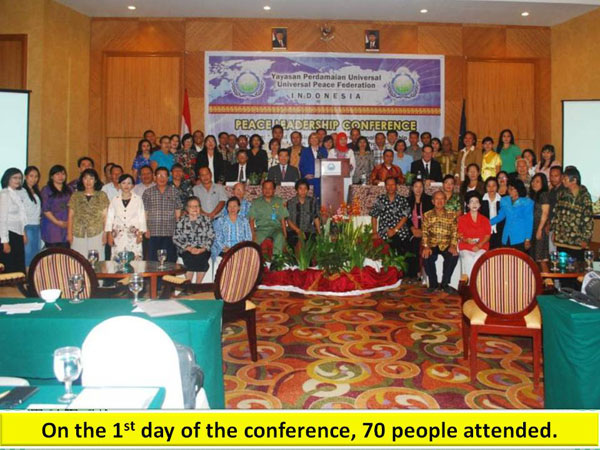 Manado is known as the "Jerusalem of Indonesia." This Indonesia city is three hours by plane east of the capital Jakarta and is on the northeast tip of Sulawesi, one of Indonesia's eastern-most islands. The Christian population in the city is 60 percent; in the rural areas it approaches 100 percent in many places.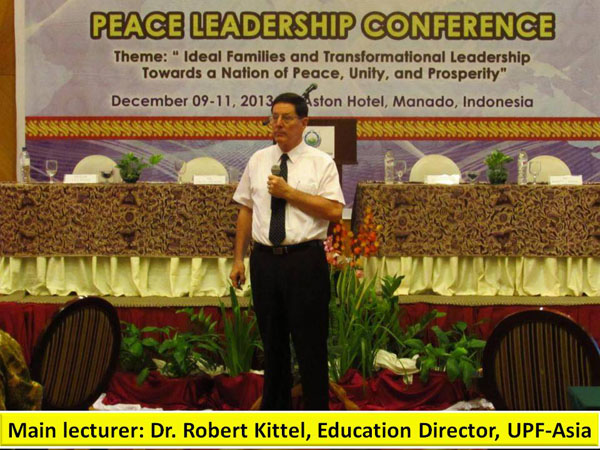 The theme for the conference was, "Ideal Families and Transformational Leadership: Towards a Nation of Peace, Unity and Prosperity." It was held Dec. 9 -- 11.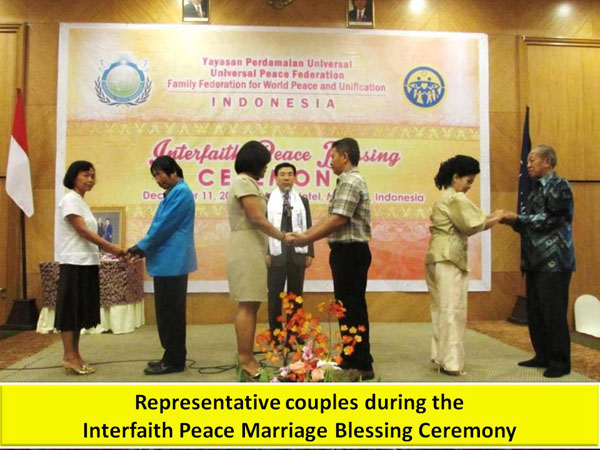 Conference organizers welcomed guests throughout the program because they had received excellent preparation by Rev. Edgar Tanate, the new secretary general of UPF-Indonesia. He had been speaking in churches, teaching people one-on-one, and holding several one-day seminars.
Christian pastors and lay people, Muslims and Buddhists came searching for a solution. Manado also has a less glamorous side; the highest divorce rates in Indonesia are experienced by the inhabitants of this port city.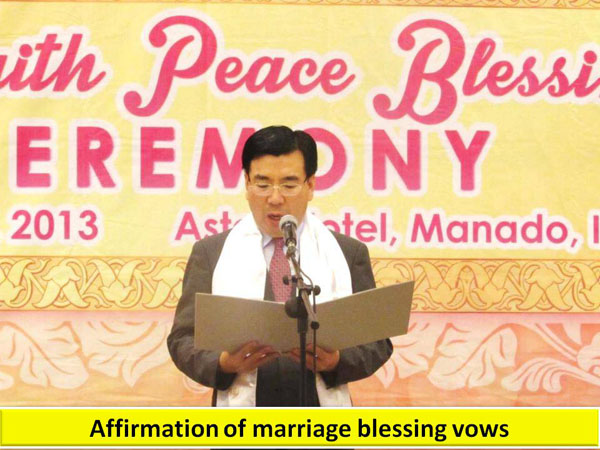 "How can we help our young people build strong marriages?" lamented one educator. Her dream has been to try to help Manadoan youth, but she saw the limitations in traditional Western-style education that seems to ignore family values. The presentations gave her a new vision, renewed hope and stronger determination to try again.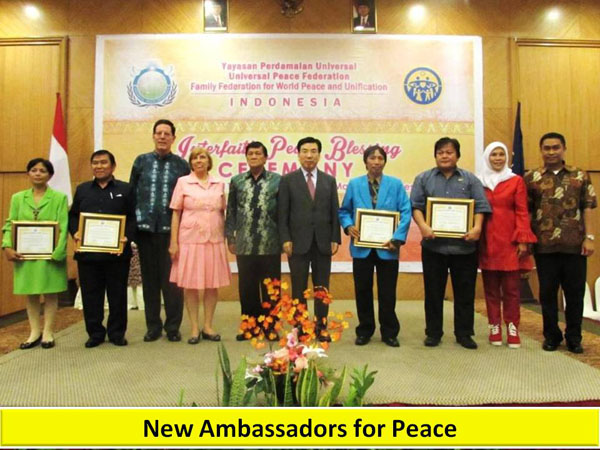 Dr. Chung-sik Yong, the regional chairman for UPF-Asia, gave four presentations and, as always, touched the hearts of the participants when he talked about the attributes of true love. Even the interpreter, Oscar Sinurat, wiped away tears as he translated.