| | |
| --- | --- |
| | The Words of the Rigney Family |
Ivory Coast's Hamburger House
Kathy Harting Rigney
April 1985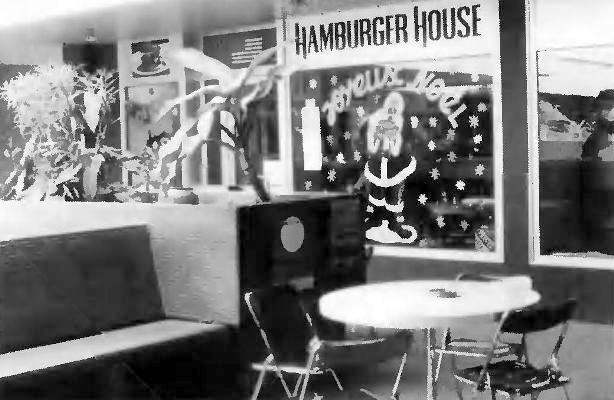 The entrance to the Hamburger House in a shopping mall in Abidjan, Ivory Coast.
The church members here have opened a fast food hamburger restaurant, and it's the only one in the capital city of Abidjan. This "Moonie" enterprise is located in the city's richest area and it's a big success. The members plan to open a chain of these restaurants, named the Hamburger House, throughout the Ivory Coast. They hope to export the idea to other members in neighboring countries.
Kathy Harting, the national leader, also hopes to raise donations in the United States for the Ivory Coast mission. She developed the idea while fundraising in New York with African product during the recent 120-day workshop.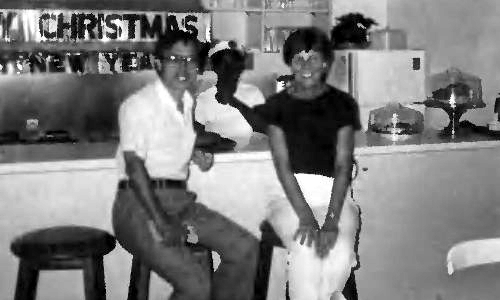 Rev. Kim Shin Moon, former itinerary worker to Africa, and Kathy Harting await an order of heavenly fast food at the family's Hamburger House.
"People expressed a real interest in sending donations to Africa, but they don't trust the big organizations," she said. By showing pictures of our movement's work in the Ivory Coast, she got several Americans to pledge continuing support for their mission in the future.