| | |
| --- | --- |
| | The Words of the Ninomiya Family |
I was there...GPF-Tokyo 2008! A short reflection
Rose Tamondong-Ninomiya
November 11, 2008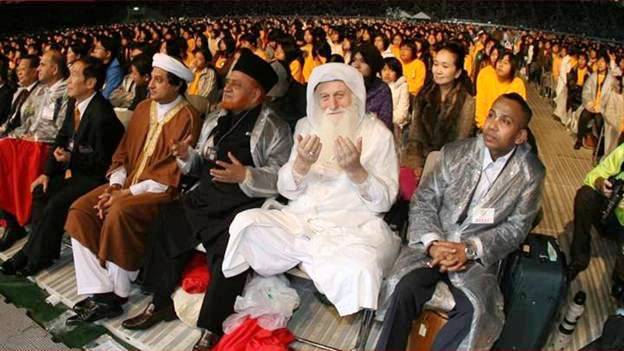 The Global Peace Festival that is being held in the different parts of the world surely brings so much hope, excitement and joy to anyone who advocates peace in the real sense of the word. Peacemakers are also place makers, so they want to engage in activities that will help achieve a heavenly atmosphere anywhere. As the saying goes, "Peace is not something you wish for, it's something you make, something you do, something you are, and something you give away"(Anonymous). So, peace is a word in action and I want to get involved in my simplest way.
The formation of the Filipino-Japanese Movement for Global Peace (FJMGP) created so much impact on me who is living in Japan, a place where I don't understand well the language yet. Now, here's the group that disseminates information precisely being considered by the event organizers here. Living in Japan for quite a long time now, and no chance to go anywhere else, holding the GPF here is such an irresistible chance. So, from the onset of the mobilization, I'm determined to go 'though my family's financial situation is a visible constraint. To participate in an event envisioned by God to True Parents to Hyun Jin Nim is not very easy internally, but, we have to join as possibly as we can.
The time has come for me to travel by bus and be there at the main event. I am with the 28 delegates from Region 11 (Kumamoto, Oita, Miyazaki and Kagoshima). I am the only mother who joined the trip, three are male church staffs and the rest are all 2nd gen. My eldest daughter was with us, she is the youngest among the 2nd gen. and the only girl from Kagoshima. We traveled more than 18 hours for a five hour stay in Tokyo and another more than 18 hours travel coming back. Perhaps, we're the delegates who have traveled in Japan the longest hours for the GPF-Tokyo.
We arrived at the venue at 1:00 o'clock p.m. I immediately proceeded and went around the Peace Exhibition Area esp. taking time at the FJMGP booth, the IFA's Multicultural Families booth, my missionary's group booth (Dominica), and the Malaysian booth. As everybody was busy, there was no so much time to talk with many Phil. brothers and sisters around and also we could hardly recognized each other esp. for others whom I have not seen for more than 15 years already. Looks have changed. It was also a reunion of sorts, but our time was so very limited, so I've got only few snapshots with them. Inside the Ajinomoto stadium, foods, drinks and taking pics were not allowed, but my group was able to have a few pics taken after the program was over and as we wait for our turn to go out as announced by seat numbers to avoid much congestion at the exit, at that time many Filipino brothers and sisters were on their way home already. It's our turn to be back on the bus. It's very tiring to travel by bus that far but it's worth the trip Aju!
Thanks for reading,
Rose Tamondong-Ninomiya