| | |
| --- | --- |
| | The Words of the Harencar Family |
In Memoriam: Ing. Robert Harencár
Milos Klas
July 14, 2010
UPF - Slovakia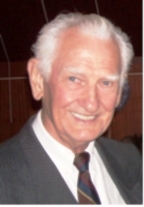 Ing. Róbert Harenèár
Bratislava, Slovakia - On July 14, 2010, our dear friend and UPF Ambassador for Peace Amb. Robert Harencár passed away after a short, severe, illness. He was 79.
Mr. Robert Harencár always lived a very public life. Despite the persecution after the invasion of Soviet troops in August 1968 -- he had supported and cooperated with Mr. Alexander Dubcek -- he never lost his sense of humor and the will to serve and help people. After the political changes in 1989, he fully engaged in public life again and served as Deputy Foreign Minister in the government of the Czechoslovak Federal Republic and later as Ambassador of the Slovak Republic to Ukraine. He was also a board member of the Slovak Union for Human Rights and Peace and Vice President of the Alexander Dubcek Society, amongst many other roles.
Two decades ago, he participated in an American Leadership Conference in Washington DC, where he learned about the work and teachings of Dr. Moon, who later founded the Universal Peace Federation. Since the late 1990s he supported this work in Slovakia. He became the first President of UPF-Slovakia and served in this position until his death. Amb. Harencár represented Slovakia at many international conferences and events and was also a member of Universal Peace Federation's Global Peace Council. He welcomed both Father and Mother Moon on visits to Slovakia. In October 2009, he and his wife Galina took part in the World Peace Blessing Ceremony in Korea.
Amb. Robert Harencár was very much loved by many people for his humorous manner of speaking which conveyed his deep, passionate heart. He will be deeply missed by all Ambassadors for Peace and friends of UPF in Slovakia and beyond.