| | |
| --- | --- |
| | The Words of the Gertz Family |
In Memorium Derek Gertz
August 1, 2007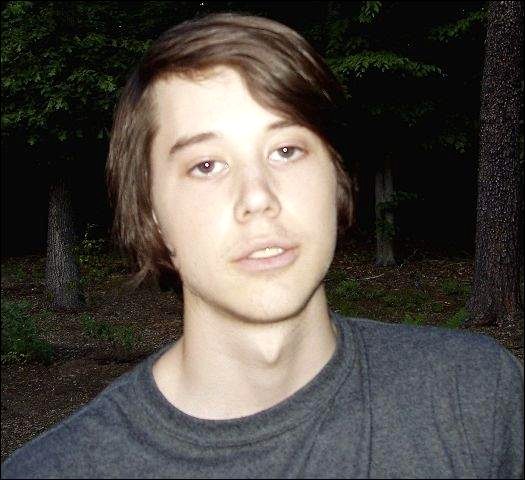 Derek Gertz, 18, star skateboarder.
Derek Gertz, 18, of Bowie, a nationally distinguished skateboarder, died Friday of head injuries suffered in an accidental fall while skateboarding in College Park. He was the son of Bill Gertz, national security reporter for The Washington Times.
Mr. Gertz was active in sports from a young age. He performed trick rides on bicycles, rode dirt bikes and played numerous sports, including lacrosse and snowboarding. He was an expert ping pong player. For a time, he played bass guitar in a music group and enjoyed playing disc jockey.
Mr. Gertz's passion was skateboarding, however, which he pursued above all other activities. A semiprofessional, he was a two-time winner of the local Mountain Dew Free Flow Tour, in 2003 and 2004, and he competed in a national tournament in San Diego. He participated in several film and video productions about skateboarding.
"Everybody in Bowie that's ever been good on a board, and everyone who wanted to be good, thought Derek was the best skateboarder Bowie ever produced," said Kevin LeMaster, co-owner of Velocity Skate Shop in Bowie, which sponsored Mr. Gertz from 2003 to 2007. "He was a natural," agreed Velocity co-owner James Grayson.
Mr. Gertz attended Bowie public schools until 2003 and then was schooled at home.
He is survived by his parents, Bill and Debra Gertz, and two sisters, Audrey and Aleksandra, of Pleasantville, N.Y. Funeral services will be at 9 Wednesday morning at Robert E. Evans Funeral Home at 16000 Annapolis Road in Bowie, with burial at Fort Lincoln Park. Contributions for a commemorative plaque to be placed in his honor at the Bowie Skate Park will be received at Velocity Skate Shop, 6772 Race Track Road in Bowie.