| | |
| --- | --- |
| | The Words of the Cadano Family |
AMMS Offers Medical Mission In Lipa
Ace Cadano
January 29, 2008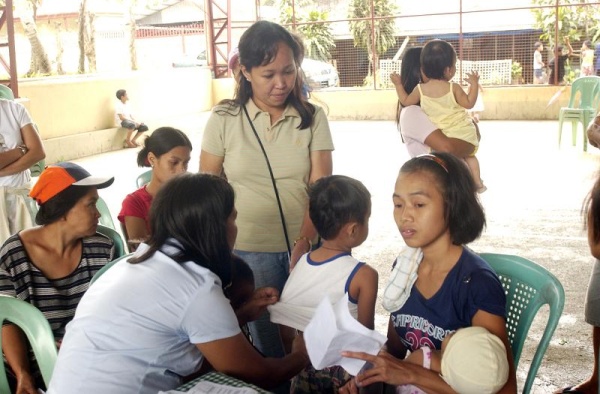 Lipa- The community-outreach program of the getting much famous AMMS or Asian Mobile Medical Services team led by Dir. Roland Alcayaga spent their weekend in Lipa City, Batangas last January 27, 2008 to offer free medical and dental services to the needy residents in there. Dir. Alcayaga delivered a wonderful short opening statement during ceremonial opening program to start the medical mission in the area.
Dr. Cristy Mercado Baccangen, one of the AMMS Coordinators made the coordination of the local government and find ways to contact some other major sponsors like the DHESAAC 1977, the UPF or Universal Peace Foundation in planinng the project to its successful implementation.
Mrs. Jelly Torres-Alegre of the FFWPU Southern Luzon also paved way with the activity as one of the sponsors of the medical mission in Batangas with the help of the FFWPU regional and local centers in their FFWPU region. She offered some lines of inspirations from their FFWPU ideals to the public and medical staff too.
Some AMMS staff were so energetic offering their free and voluntary services. Some of them like Dr. Aileen Ado-an, were doing the registration of the patients, gave medical check-up and various dental treatment;
Dr. Cristy Baccangen who is from Lipa, also invited her medical friends to help and join the medical missions.
Some of them gave general and optal check-up, tested the patient's eye reading capacity; test their blood pressures, and have pedia-medical treatment to mention a few. hundreds of patients were treated during the day's medical outreach.