| | |
| --- | --- |
| | The Words of the Sullivan Family |
In Memorium Jimmy Sullivan - June 28, 1950 -- May 26, 2011
Tony and Doris Formby
June 5, 2011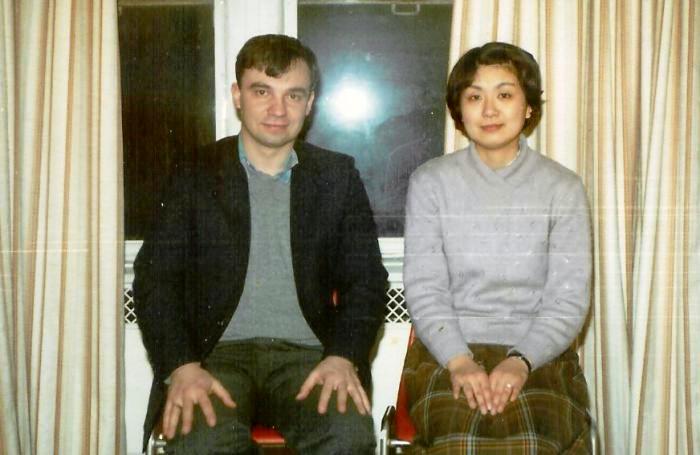 James "Jimmy" Sullivan felt a strong call from God that America needed to change desperately. He knew he needed to be one of the agents of change and did a 40-day fast from April 1 to May 10. During this time he testified about True Parents every day across from the White House.
Jimmy passed into the spirit world on the morning of May 26 in Phoenix Arizona. Jimmy has a wife, Miyuki and a daughter, Eiko. His Seunghwa ceremony and burial will be on Monday, June 1 at the C. R. Lyons and Sons Funeral Home in Danvers, MA.
Many of us know Jimmy from his tenure as a security guard in the New Yorker Hotel in the 1980s. Personally I remember Jimmy from working at the World Mission Center/ New Yorker Hotel. He was always very helpful, kind and sincere. The picture is from about 1983 with all of the house staff of the WMC.