| | |
| --- | --- |
| | The Words of the Okelo Family |
Clarifying Concerns
Boniface Okelo
November 28, 2011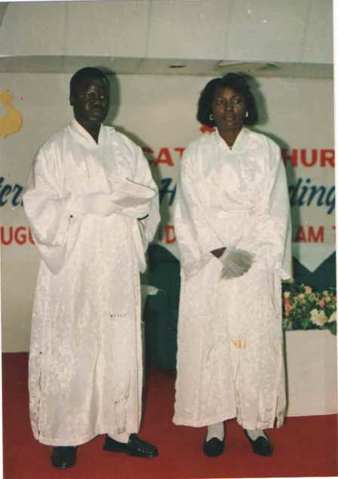 Dear Brothers and Sisters,
Through following your insightful contribution via internet and service commitments to Brothers and Sisters, I could tell life has not just begun for you, there is a place you are coming from and for sure destined somewhere....Because of that I have sent several mails to you hoping your background might entertain my unfortunate fate.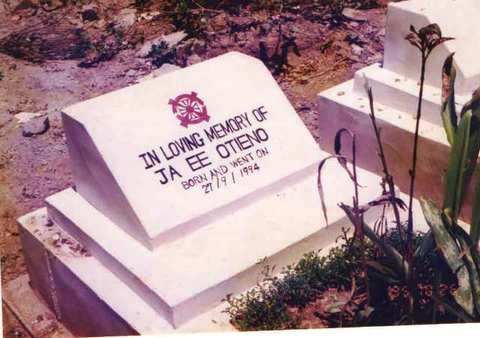 My situation needs a lot of explanation. I have tried to at least attaché some profile pictures with hope that some little explanation might answer issue concerning identity given fact and reality of con game via internet.
The simple answer to why my family is at this point of need and why our Kenyan Church cannot help is: Around 2005/2006 there were change of leadership, for the first time True Parents chose Japanese member to a position of continental leadership in Africa. A Korean elder was directed to come over and take National responsibility, this became the beginning of trouble.... there was constant fight over responsibility within the Continent, the Korean elder was never at peace with the new mission as National Leader. He could not follow the young Japanese leader and he eventually took over the continental office and Japanese leader left. Then all elder who raised concern for mission future were removed from office. We raised concern and that begun the beginning of our current fate.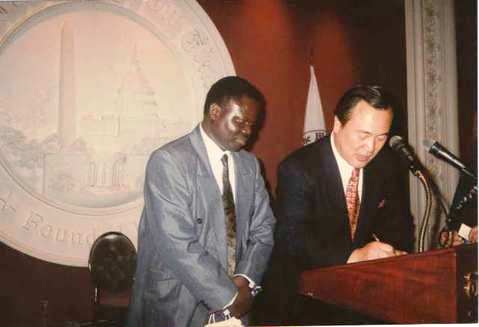 Together with my wife, we served the mission full time for more than 23 years without any private savings or projects of our own. The new Korean leader demanded that we leave office and our official residence within the center and gave direction to all members to treat us as ex members. In fact he said "treat them as ex members and better if you never think of them ever as members" Members who rejected that direction were also kicked out of office.
Later came further complication with issues of Hyun Jin Nim / Hyung Jin Nim If you know what I mean by this (It concern True Family and Rev Kwak) From then I have walked on my head looking for help everywhere and not finding any.
I hope this help give some meaning together with the attached photos all in relation to my previous mails.
Please help.
Sincerely,
Boniface Otieno Okelo
Nairobi -- Kenya