| | |
| --- | --- |
| | The Words of the Mbingo Family |
HIV youth training program launched -- Charles Mbingo
Faith Vilakati
March 2, 2011
Swazi Observer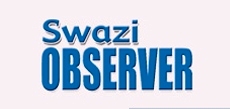 www.observer.org.sz/index.php?news=21814
AN HIV and AIDS youth training program for Swaziland youth has been launched.
The training will be done in collaboration with the Washington AIDS International Teens (WAIT) and the Swaziland Chapter of the Universal Peace Federation (UPF), as well as the global Next Generation Academy (NGA).
The training will be conducted at selected constituencies, schools, communities, churches and other institutions from this week to March 23. It will be run through NGA peer-educators from various parts of the United States.
The Swaziland team, which is part of a US group of peer-educators, comprises Justin Taylor from Seattle, Washington, Mika Macfarlane from Arcadia, California, and Virginia Orman from Milford, Connecticut.
Charles Mbingo, UPF Corporate Affairs and Programs Co-ordinator said they would be guided by the leadership of both the UPF (Swaziland Chapter) and NGA international organization.
He explained that the objective of the mission to Swaziland was to expand the ideals of leadership, responsibility, and service, so as to inspire the young people of Swaziland to take on leadership roles in their own communities.
"The NGA has done some research and exploration on Swaziland and upon advice by locally-based organizations such as the UPF, the organization designed a pilot program that was considered to be most beneficial to Swaziland; the character education as well as HIV and Aids peer educators' training sustained.
"The program will be sustained jointly with the NGA, WAIT, the UPF and other role-players," he said.
The NGA is a global US-registered non-profit organization based in Seattle, Washington. It is an innovative leadership program for high school graduates that offers tools for personal and professional development, serving locally and globally.
WAIT, on the other hand, is a Washington US-based non-profit making organization for youth volunteers aged between 13 and 25 who teach HIV and AIDS prevention through sports, performing arts, as well as other exciting activities. It collaborates with many other NGOs.
Meanwhile the UPF is an international NGO which collaborates in special consultative status with the Economic and Social Council of the United Nations. Its main agenda is building and promoting peace in the world through constructive dialogue, world missions, international conferences and other global humanitarian activities.
The UPF co-operates with world governments, eminent individuals, various organizations and ordinary citizens to build and promote peace around the world.
"As the UPF, we have noted with keen interest and great appreciation the Swaziland government's efforts to reform and improve the welfare of the people of Swaziland, in direct response to the needs of the country.
Through the NGA, UPF (Swaziland Chapter) is thus pleased to partner with the government and the other local NGOs in launching and running important developmental and humanitarian programs such as the character education and HIV and Aids peer-educators training."