| | |
| --- | --- |
| | The Words of the Jung Family |
With Available Resources
Ju-sub Jung
October 2010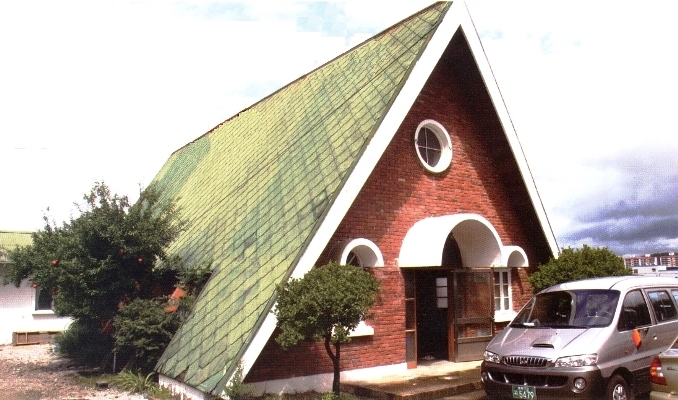 A small country church in Korea succeeds with an innovative program
Enterprising members, such as those at Gimcheon Church are developing ideas in the field, a key ingredient in the growth our church is striving for.
Gimcheon is a small city in the middle of South Korea, surrounded by picturesque hills. Our little church there is growing through a creative initiative. On the second Sunday of each month, Sunday service is dedicated to a "Prominent Speaker Program," a presentation by a professional presenter. Subjects include life management, personal development and initiatives for peace (some connected with our larger movement, such as the Middle East Peace Initiative or the work for the reunification of Korea). The program aims always to have quality presentations relevant to society at large.
Guests from the senior ranks of various professions and religious organizations are invited to attend. The occasion is organized so that guests can come to understand more about True Parents and the Principle. The church members all help prepare for the occasion, including cooking lunch for everyone.
The church leader and other organizers have set up a Peace Elders Council and when guests attend events they are invited to register as its members. This makes follow up easy as it gives a clear reason for recontacting. Council members pay monthly dues, part of which cover presenters' travel and other expenses, a speaker honorarium of about $100 and outreach efforts for the program.
The initiative is greatly helped by the presence of a longtime member Mr. Kuk-dong Yeo, a senior consultant in the city and the secretary-general of the Peace Elders Council. His enthusiasm to reach out across the city to people from all different professions, including the city government itself, has brought many to participate. "If you educate people with good things they become good people," he said. They have an average of fifteen new guests attending each monthly talk. Church leader Jung Ju-sub told us, "Protestants, Catholics, and Buddhists come to attend our special service at our church.... One or two Catholic church members go to mass at 6 AM on Sundays and then come to our program." But he admitted, "Some participants [from other churches] do not talk to their spouses about coming here, and that of course makes it harder for them to receive the blessing."
And the church has set its sights on bringing their contacts to become blessed members: "Our goal is witnessing, and so far we've been doing very well," says Pastor Jung. For a small church with a usual Sunday attendance of between twenty and thirty souls, that appears to be true -- the project has brought twenty-one new members since last year, among whom twelve have received the blessing.
Pastor Jung explained that they host sisterhood ceremonies between the foreign blessed wives and participants in the Prominent Speaker Program. This is enthusiastically received. As many of the guests are senior in position (or in age), these sisterhood tics are like daughter-father relationships.
It's not always easy for the pastor to inspire a new contact to come to church. However, when one's sister's family invites that person, he is often happy to attend.
And with fortunes improving, one of the main items on the church agenda for next year is a complete remodeling of the church.