| | | | |
| --- | --- | --- | --- |
| | The Words of the Stadelhofer Family | | |

Dr. Shirley Stadelhofer's Ascension
May 20, 2006
Shirley Stadelhofer, my mother and long time church member, ascended to the spirit world on May 20th, 2006. Attached is a tribute written Marie Ang whose husband, Dr. Edwin Ang, was one of founders of the Berkeley, California Church Center where Shirley joined. Also attached is a photo of Shirley Stadelhofer and also a photo from the Won Jeon Ceremony.
Sincerely,
David Stadelhofer
29 Ashland Street
Malden, MA 02148
Tel & fax 781-322-8738
D.Y. Stadelhofer
---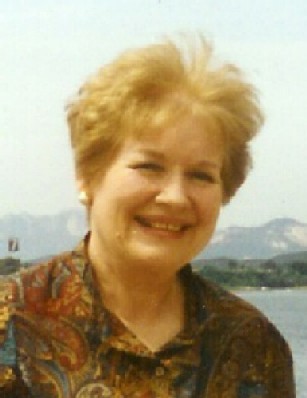 Dr. Shirley Leighton Stadelhofer
Our beloved sister, Dr. Shirley Leighton Stadelhofer passed into the spiritual world on May 20, 2006, due to a stroke. She was living in Point Reyes, California and had just finished the final edit on her book that will be published this year entitled "New Truth in the Last Days: My Thirty-Six Years in the Unification Church". She would have been 80 years old on July 17th. Her Seung Hwa ceremony was held at the Bay Area Family Church on May 25, and her Won Jeon ceremony was held the next morning at the Sunset View Cemetery in El Cerrito, California, where both of Shirley's parents are buried.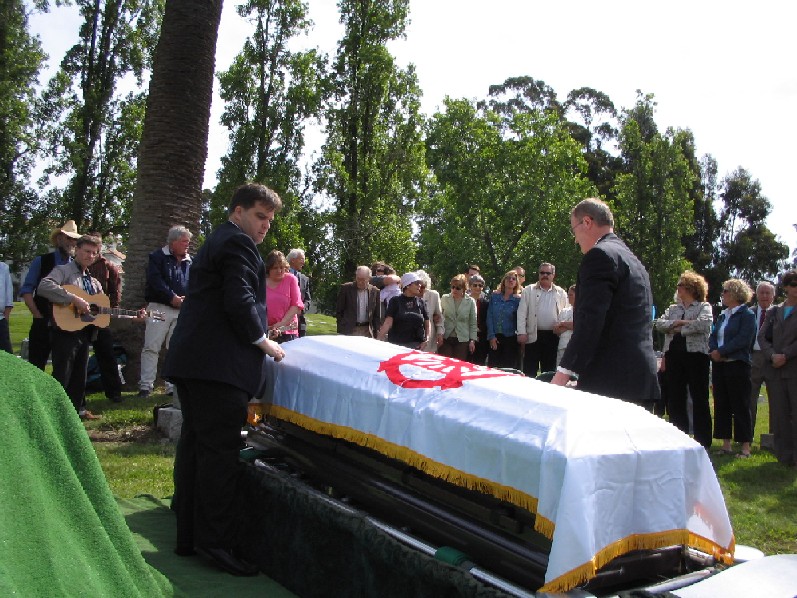 Shirley joined the church in Berkeley, California in 1970 having learned of the Unification Church through her son, David. Shirley had graduated from the University of California, Berkeley with a degree in psychology, but she sacrificially served the Berkeley Center in many ways, one of which was turning her home into a center for mothers with children and caring for young David Ang when his mother was an IW. Later she served as a lecturer and counselor for Divine Principle workshops in the Los Angeles area and then as the director of the Hollywood Church Center.
Dr. Stadelhofer was a professor for many years at the Unification Theological Seminary, in Barrytown, New York. During those years, she earned her Doctorate of Ministry from New York Theological Seminary. Aside from her teaching profession, Shirley loved to play her guitar and belt out country and gospel songs, alone or with a small band. Also, during her years at UTS, True Father spoke at Belvedere quite often, and Shirley would always be there, taking copious notes to later type up and post on the bulletin board for brothers and sisters who weren't able to attend Belvedere.
The Seung Hwa ceremony was conducted by Reverend Kevin Thompson who likened the passage of death to the birth of a child coming from the womb. He also stated that the sudden passing of Shirley should spur us all to take better care of the people near us, because we never know when someone will be taken away. A highlight of the ceremony was when tributes were read from the first UTS Administration, President Dr. David S.C. Kim, Dr. Edwin Ang, and Dr. Therese Stewart; and from the current UTS President, Dr. Tyler Hendricks.
Dr. David S. C. Kim wrote, "We had the privilege of working with Dr. Stadelhofer during her years at Unification Theological Seminary where she served in an exemplary manner as Registrar and Instructor. She prepared many students to teach the Unification Principle. An added responsibility which she undertook for a number of years was that of selecting gifts for members of the family of True Parents on their respective birthdays."
Dr. Tyler Hendricks wrote, "Shirley devoted many years to the uplifting of our seminary, helping it pass through years of difficulties and triumphs. She served as a bright and joyful worker in the vineyard, sharing the light of Christ within her with everyone."
Rev. Kevin Thompson and his wife led the Won Jeon ceremony. Gospel songs were sung, such as "I'll Fly Away", and as the casket was lowered, the whole family joined in singing "Poor Folks" which had been one of Shirley's favorite songs. The spirit was really upbeat as Dr. Shirley Stadelhofer was sent off to her eternal home.
(Tribute written by Mrs. Marie Ang)


Download entire page and pages related to it in ZIP format


Table of Contents


Copyright Information


Tparents Home