| | |
| --- | --- |
| | The Words of the Read Family |
Summer HARP Workshop – Divine Dragons
Kenneth Read
June 19, 2012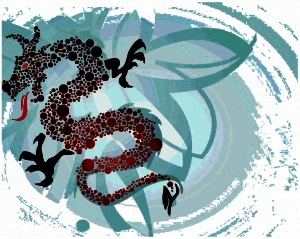 Greetings to everyone from the Youth Ministry,
We would like to announce our Summer HARP Workshop with the motto of: ''Divine Dragons -- Building the Bridge to 2013'
We will be holding a 6 day workshop (ending on the day of the annual gathering) aimed at the HARP age group to provide an environment to learn, grow and have fun together as youth of the Unification Movement. As usual on our workshops we will be organizing wide range of activities to encourage friendship, teamwork and the teachings of our True Parents.
Our motto will be keeping with the European ESGD workshops motto of, 'Divine Dragons -- Building the Bridge to 2013'.
With this motto we want to capture the spirit of this year from a deeper perspective, and unite upon Father's vision for our role and responsibility at this time. We want to unite with Fathers' words on spiritual standards and attitude; understanding the heart and the great hope God has for us. We all have the potential to be the bridge for a brighter future. To connect between generations and to stand united. We can be the ones who build an unbreakable foundation for God and True Parents! It is time to 'wake up', discover and unleash the Divine Dragon within each of us.
Please feel free to contact us at with any questions at: youthministry@um-uk.org
Places are limited so please apply soon to avoid disappointment!
Dates: 20th – 25th April (6 PM arrival, Ends on morning of Annual Gathering)
Venue: Cleeve House
Price: £90
Age: School years 7 -13 (including those just about to begin year 7)
Apply through the form below:
We look forward to seeing you there!
Youth Ministry
Summer HARP Workshop 2012 Application
Welcome to the Summer HARP Workshop 2012 Application Form (20th -- 25th August). Below you will find a number of information boxes that will need to be filled out in order to apply to the upcoming workshop. Once submitted we will get back to you to confirm your place and provide additional details. (Submitting this form does NOT guarantee a place on the workshop, you need confirmation back from us.)
One form will need to be filled out per applicant, sorry in advance if you are doing multiple bookings and have to type duplicate information a few times.
All information collected is confidential and will not be passed on without permission.
* Required
First name of applicant *
Last name of applicant *
Date of Birth *
dd/mm/yyyy
Gender *
Male Female
Parent/Guardian name *
Parent/Guardian contact phone number *
Contact email address *
We will send email confirmation to this address.
Are there any health problems the staff should be aware of? (Physical/spiritual)
Feel free to contact us with any questions.