| | |
| --- | --- |
| | The Words of the Read Family |
Clearing footpaths near Cardiff
Tim Read
April 16, 2009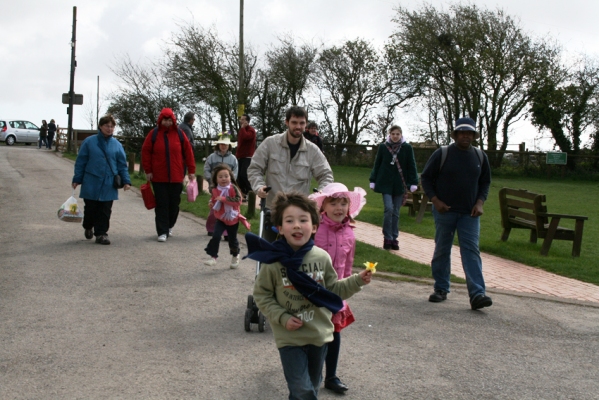 Families arriving
Every month we shall try to hold a service project. We held one last Saturday at the Amelia Trust Farm near Cardiff. That was very good as many members participated – about 10 on the actual project and some others brought their children to the farm for an Easter egg hunt. The project work was connected with "Valeways" – the Vale of Glamorgan organization that is responsible for clearing footpaths, styles etc.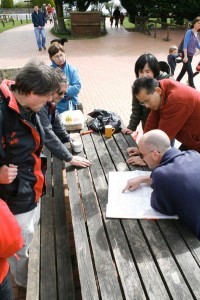 Participants meet to plan the work
Our work involved lots of walking from stile to stile across fields with sheep and cows cutting away the overgrown vegetation around the stile area to make it clear for walkers to pass through. We had a guest who joined us on the project and who later came back to the peace center to talk, and he has become quite a regular. The whole event finished with a Barbecue. The weather was beautiful and the day went very well except for the photos. One church member brought the official camera but forgot to charge the battery so the photos I am sending are the only ones we could get before the battery ran out.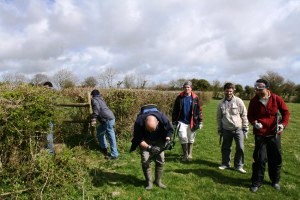 Cutting the overgrown hedges