| | |
| --- | --- |
| | The Words of the Read Family |
Podcast taster: Rev Moon's autobiography read by an English gentleman
Tim Read
April 13, 2011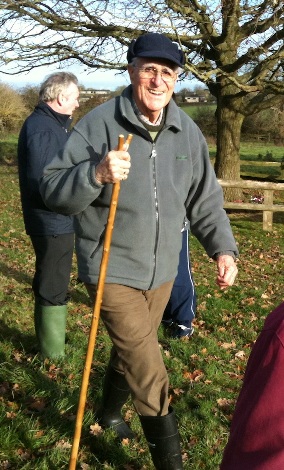 A founding member -- Henry Masters at the farm in Stanton
Recently we invited one of the British movement's founding members over to the sound studio at 43 Lancaster Gate to start recording an audio book with our music ministry director, Reamonn.
So, here is a taster for you, of Rev Sun Myung Moon's autobiography being read by Mr. Henry Masters.
Let us know if you like it, and if enough of you do, we can produce a full version in due course.
It would be something for people to download on to their phone, MP3 player, or burn to CD for playing in the car.
visit our Podbean site: familyfireplace.podbean.com/
Review by Jeff Bateman:
"If you only read one book this year read this one. Otherwise put this one on the top of your reading list.
The title does not really do this incredible man's life justice. This is written in the form of personal reflection over the course of his life from the very intimate family experiences and encounters of a young man with nature around him growing up in what is now North Korea to accounts of his public life both in the West and the East.
Any one of Rev. Moon's many experiences in life would be a book in itself for anybody. Tortured to the point of Death, Imprisoned in concentration camp, Imprisoned by the Japanese for resistance activities, imprisoned by North Korea, South Korea, USA. But the 6 accounts of false imprisonment is just part of this remarkable man's story. His life in his own word is one of "if at first you do not succeed try and try again": and so he has to the point where he continues even now whilst in his nineties. Setting up and inspiring countless charitable, faith based, business, and peace projects, he always looks to how he can leave behind something to benefit mankind.
His teachings have inspired millions throughout the world. Creating a movement that has become the fastest growing in its founder's lifetime.
Overall this book gives a glimpse inside the mind of a man who has sought to Love God his whole life. Superlatives cannot do him or this book justice. Just read it and be inspired."
Now revised to include Maps and photographs the book can be obtained from Amazon.com or write to 'Autobiography', 43, Lancaster Gate, W2 3NA, London, UK including your name and address and enclosing a cheque made out to "FFWPU" for £10 (includes post and packaging).