| | |
| --- | --- |
| | The Words of the Porter Family |
What is printed at night is soon distributed during the day
Martin and Dawn Porter
January 31, 1972
Rome, Italy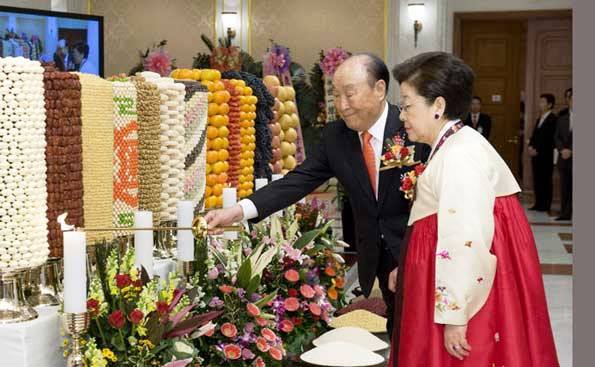 This New Year has started with strong conditions combined with strong actions. All the members pray for one hour through 12 p.m. to 7 a.m. for the first 40 days. Of the 14 members in Rome Center 7 are full time workers and are not witnessing and teaching all day long. So far 14 people have heard the conclusion and we all pray they may accept and become children of our True Parents. In Milan too there is much activity. Franco has brought 5 people to the conclusion this month and some others are studying. In all 4 people have so far accepted and will join the community soon.
All over Rome and Milan University are our invitations and information about the movement. There are more than 400 such placards at a time. We also give out information, hand bills throughout the cities. What is printed at night is soon distributed during the day.
We are all looking forward to meeting again our True Parents and are pleased he has delayed somewhat so that we can get more results.
Hanida was born on December 14, 1971 and is well. Our Master gave her this name.
We wish all the members great success in this New Year.
In our Parents' Name,
Martin and Dawn Porter