| | | | |
| --- | --- | --- | --- |
| | The Words of the Porter Family | | |

In Honor of Marion Porter
Chang Shik Yang
October 9, 2006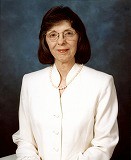 Family Federation for World Peace and Unification
1610 Columbia Road, NW, Washington, DC 20009
(202) 319-3200 Fax (202) 723-4008 e-mail admin@familyfed.org
North America Headquarters
Dr. Chang Shik Yang, Continental Director
Rev. Michael Jenkins, President
Dearly Beloved,
We express our heartfelt condolences and prayers of support for the family and friends of our dearest sister Mrs. Marion Porter. We sincerely wish to embrace Dr. Martin Porter, Timothy, Hanida and Lucas and all family with expressions of love and comfort from God and our True Parents.
This Seung Hwa ceremony is a holy occasion to celebrate Marionís victorious life of faith and to rejoice over her ascension into the heavenly realm. It is a natural and wonderful conclusion to life on earth and it is the beginning of a new life that never ends. Knowing the reality of the spirit world means that Marion will be with us in spirit. Though we canít help but feel a sense of sadness at this time of transition and melancholy as we look over Marionís beautiful life of faith, we at the same time feel a great sense of inner peace knowing that the most essential conditions for an absolutely peaceful and secure settlement in the heavenly realm were completed. These two conditions are that Marion received the Holy Blessing from True Parents entering into the lineage of heaven and that she, together with Martin have created a faithful four position foundation as a family. Now through Timothy, Hanida and Lucas the lineage and wonderful testimony of Porter family will go on and prosper.
True Parents are proud of you Marion as you faithfully pioneered churches, national missions and providential organizations for our True Parents. We are deeply moved especially by your attitude of faith even through the many trials you passed through. We were always uplifted and encouraged by you Marion as we saw you accepting your destiny and path with such courage and profound trust that God knew the best path for your life. Through your attitude and heart we all are strengthened in our faith and trust in the Lord. This beautiful light of hope and love shines more than ever now from you Marion. It is multiplied by the devotion and heart displayed by your husband Martin and will expand through your children and their families.
We know that Jesus, Heung Jin Nim and Dae Mo Nim are all welcoming you now in the realm of heaven. We are so moved that you walked the victorious path of a Blessed Central Family and as beautiful blessed wife and mother and especially a True Daughter of True Parents.
Your love shines forth as a beacon of hope at this moment in the providence. We know that you represent the greatness of American women who believe in True Parents and who pioneered the way for the Elder Son Nation.
We celebrate this day and your new beginning and know that your work and love will greatly expand now. We sincerely congratulate you on your victorious life with True parents.
Psalm 126: 5 Ė 6 - They that sow in tears shall reap in joy. He that goeth forth and weepeth, bearing precious seed, shall doubtless come again with rejoicing Ö..
Sincerely with the Deepest Love of our True Parents,
Dr. Chang Shik Yang
Continental Director
Family Federation for World Peace and Unification
North America
Rev. Michael Jenkins
President
Family Federation for World Peace and Unification
USA


Download entire page and pages related to it in ZIP format


Table of Contents


Information


Tparents Home