| | | | |
| --- | --- | --- | --- |
| | The Words of the Lim Family | | |

The First One-Day Seminar on Ocean Providence
Soon Teck Lim
March 26, 2006
UTS Fishing Club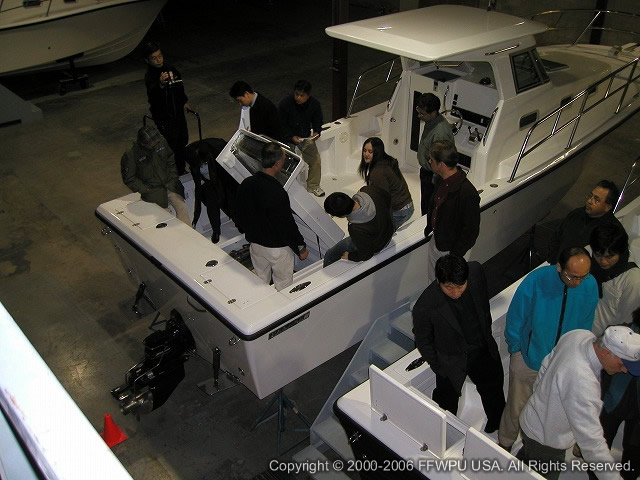 On March 26, Ocean Church and UTS Fishing Club organized a historical 1-day seminar entitled "Culture of Heart and the Ocean Providence," in Little Neck, New Jersey. More than fifty participants attended it. Mr. Kensaku Takahashi, Ocean Church Director, gave the opening remarks, followed by a video presentation on Ocean Church activities. The presentation gave an overview of the latest development of ocean providence in the United States. Rev. Don Woo Kim, New Jersey regional director, gave a warm welcoming greeting and shared his vision for the Ocean Providence.
Dr. Keisuke Noda, a UTS philosophy professor, gave a thought-provoking presentation on Rev. Moonís philosophical perspective on fishing. He explained how cosmic, natural, and dispensational time concepts are integrated in the activity of fishing in Rev. Moonís thought, and examined the concept of labor exhibited in the idea of "hobby industry."
In the afternoon, Mr. Norio Matsuda (National Messiah) shared his experience about fishing, and inspired the audience with his humorous presentation on fishing techniques and the mechanisms of fishing equipment. Mr. Axelsson gave a brief introduction to boat and boating.
The last presentation was given by Rev. Kamiyama, special advisor to Ocean Church. He shared Fatherís words about ocean providence with historical and memorable photos. With heavenly inspiration and generosity, he offered a number of special gifts to lucky participants through a lottery. The first prize was a stuffed Fatherís striped bass wall mount. This amazing special gift went to Eka Kanari, a UTS student. All participants received a special gift ticket which allows them to have a free fishing on the Hudson River. Participants were so happy and blessed.
Through this seminar, participants were inspired by True Parentsí passion, vision, and commitment to the Ocean Providence. Based upon the success of this seminar, the second and the third seminar are expected.


Download entire page and pages related to it in ZIP format


Table of Contents


Copyright Information


Tparents Home