| | |
| --- | --- |
| | The Words of the Lee Family |
Travelling Lecturer Ki Sok Lee Passes
Young Whi Kim
September 13, 1971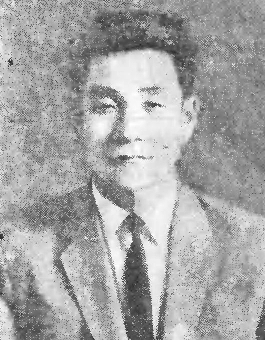 At 3:17 p.m. on September 13th, a nation-wide travelling lecturer Ki Sok Lee deceased at The Holy Mother Hospital in Seoul in fifteen days since he got sick, of a gullet venous rupture due to cirrhosis of the liver at the age of 39.
Having become a family member on May 22nd, 1955, he had worked for the transmission of the Divine Principle in the rural and fishery areas for a long time, and been successively appointed sub-district leader, Kangwon District Leader, Director of the Propagation Department and General Affairs Department, HSA and nation-wide travelling lecturer. His bereaved family is Mrs. Lee with Ye-sook (daughter) and two sons; Chin-bok and Chin-gil.
While in Sungkyoonkwan University, he became a member and his lifetime was dotted with faith and purity. In 1961, he was blessed one of 36 families.
The Association Funeral was performed at the hospital on September 15th, with the presence of 200 family members, in order of incense-offering (Mrs. Ki Sok Lee), prayer (Mr. Jong Bok Hong and Mr. Yong Sok Choi), report of outlined history (Mr. Chung Hwan Kwak) presentation of flower (Miss Lee Ye-sook), condolatory messages (President Young Whi Kim), reading condolatory poem (Mr. Kwang Yul Yoo) and prayer (Mr. Soo Won Chung).
After the rites, his remains left for Chukseng-ri, Moogun-myun, Pajoo-gun, Kyonggi-do Province to be buried.