| | |
| --- | --- |
| | The Words of the Lee Family |
College Retreat for District 9 in Denver, Colorado
Shin Chun Lee
March 20 -- 22, 2009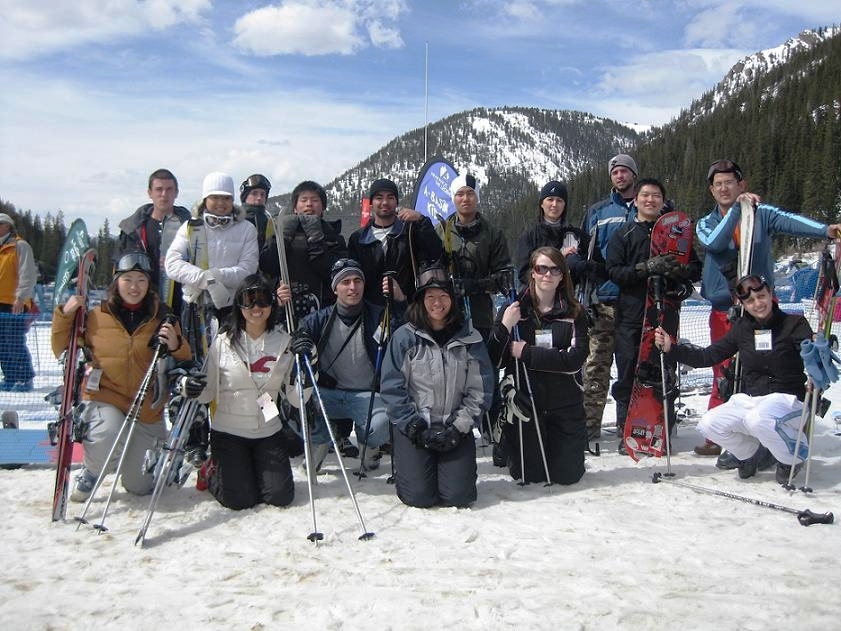 Initiated by the inspiration of our District Youth Coordinator, Rev. Shin Chun Lee, District 9 college students joined together in an exciting retreat in beautiful Colorado. We were hosted by Rev. Michael Hentrich of the Denver church and community. The long distances to Denver were not enough to keep the college students from gathering. Utah brought three members, while Texas boasted nine students, who drove over 16 hours. Denver matched the number of members attending from outside Colorado, thus bringing the total to about 25.
The evening began on Friday night, March 20, with dinner and introductions. Icebreakers helped the students bond. For most, it was the first time to meet other members from around their district. The atmosphere was exciting and full of laughter, and there was a warm sense of fellowship.
With Saturday, our main activity for the weekend could begin. We traveled west outside of Denver into the Rocky Mountains to our long-awaited destination: a ski resort. Upon arrival, everyone got suited up and took a final group picture before we all got separated on the mountain. For some, the day began with ski lessons from Bill Casto, an expert skier. Initially, learning how to ski was a challenge, especially for many of the Texas members. However, within a few lessons, they were able to experience the joy of the sport. Other college students immediately tackled the mountain and begin skiing and snowboarding down the slopes.
The day concluded with a great barbecue at the Mahardy family's home, where high school youth joined the college students. Even though many of us were exhausted from the ski trip, everyone was still eager and excited to be spending time together.
Our retreat ended Sunday morning with the departure of the Utah and Texas college students. It was clear that everyone had become closer in heart, and it was difficult to leave. However, even though District 9 is so large and spread out, the college students' desire to see each other makes that distance irrelevant.
Even though the weekend was filled with excitement and new friendships, more importantly, it was an opportunity to create bonds and relationships in faith. Undeniably, maintaining a life of faith in college can be difficult; however, having brothers and sisters who are making effort to live a principled life is such an encouragement and motivator. Beyond just simple fun, this was the main purpose of the retreat: to create friends of faith.
A side note
The Texas members made a 16-hour trip to Denver to attend the retreat. However, we were lucky enough to stop one day in Albuquerque, New Mexico, to spend time with the college students there. We were warmly welcomed in to Rev. Rick Schnorr's family home. The evening was kicked off with a nice meal and followed by sports. It was exciting to realize that the New Mexico and Texas communities both had avid sports players. We finished the day with lively fellowship and music.