| | |
| --- | --- |
| | The Words of the Lee Family |
Ambassadors for Peace - Seiko Lee Visits North Korea
Seiko Lee
February 9 - 20, 2007
North Korea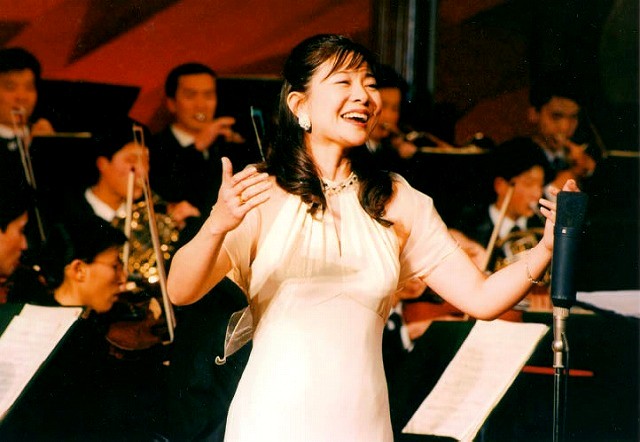 My third visit and second performance in Pyungyang, North Korea took place from February 9 to 20, 2007. My primary motivation behind these trips to North Korea is simply to bring love to their people and to testify to God through my singing and my attitude.
I was touched that the Pyungyang concert organizers considered me to be a famous star due to my success last year, when my show was broadcast throughout the whole country. As a result, this time they included me on the program twice, first as the opening act and then just before the grand finale.
I was accompanied by the same musicians as last year, the orchestra of the Pyungyang National University of Music. Our relationship with the President of the University and the professors became much closer this time. Altogether, there were three concerts. I was honored to sing an encore all three nights. The concerts, I am grateful to report, were highly successful.
I believe it my mission to bring a mother's love to North Korea. I can give love through my singing and milk through my gifts. Interestingly enough, the North Korean people do not like to be referred to as poor, even though that is an obvious fact. They have such a strong pride in their country. After researching the most appropriate gifts, I chose to bring strings for their violins, violas, cellos, and basses. I hoped this would show my admiration for the artistic endeavors of their people. For the general public, I brought an ample supply of woolen caps, leather gloves, and knapsacks. They were thrilled to receive them. I would like to say thank you to IRFF for providing the funds for these special gifts.
On this trip a seemingly miraculous event occurred. I was able to sing at a Christian church in Pyungyang! Even though North Korea is a communist country, many people there still continue to believe in God and in Jesus. They conduct service in their homes secretly, much like our home church. In 1987, the government built this particular church where believers are now able to attend. One Korean minister from Los Angeles invited me to this church, where I sang "To God Be the Glory" both in Korean and in English.
I sang this dramatic song with all my heart and soul, hoping to bring God and True Parent's spirit to them. Afterwards, many people came to me, crying and saying that they had been deeply touched. The minister said that he would love to have me come back to sing for his church in the future.
Throughout all my visits to North Korea, various opportunities have been given to me which have allowed me to develop not only my singing skills but also my heart. For example, one blessing given to me was that they had recognized my talent and featured it at a national level concert. I felt so loved and valued by their trust that it gave me great courage and confidence.
The North Korean songs they requested were extremely demanding, nearly impossible to sing well. As I began to practice them, I felt great trepidation and worry that I might make a mistake. On the night of the performance, I literally felt ready to die in order to sing satisfactorily for my audience. Through what felt like a life and death experience, I was able to break through in a way that I have never been able to before. Through singing these challenging North Korean songs, my vocal skills have also developed considerably.
When I felt the warm heart of the Pyongyang people towards me, I realized that the North Korean people are doing the hardest thing by embracing a performer from their enemy country, Japan. I felt their forgiveness. Rev. Moon has taught us that we must love our enemy. One way to do this is to find the good within them. In North Korea, I learned that discovering the good in our enemy is the first step in true reconciliation. This whole experience has taught me a key point on how we can help bring unity between North and South Korea. I also believe that their resentment is healed little by little each time I visit. Therefore, I would like to visit North Korea regularly in the future, to love and to be forgiven.
After all these experiences, I have come to appreciate how much help I have received from North Korea, especially since it is where Rev. and Mrs. Moon were born.
Recently, on March 29, I had the great privilege of highlighting a concert at the United Nations, sponsored by an NGO called "Whang Sue" group. It was quite successful. The president of this organization is also in charge of the peace concert in Central Park on September 22. She would like to feature me not only at this upcoming concert but also at another concert in South America later this year.
I am also going to perform 'Halelu' recently recorded by David D'Or and David Eaton and myself in Israel, at Belgrade in Serbia on May 19. I hope the success of this concert will be able to bring greater peace in this part of the world.
My deepest desire is to "building bridges through song". I feel this is my mission. I have noticed that, as soon as one mission is finished, such as in North Korea, in Israel, or at the UN, God presents me with the next one. Each providence is connected, guiding us to our final goal: the Kingdom of Heaven on Earth.
Thank you for your prayers and for your support.
Seiko Lee