| | |
| --- | --- |
| | The Words of the Lamson Family |
Original Substance of the Divine Principle updates and urgency
Mike Lamson
October 3, 2011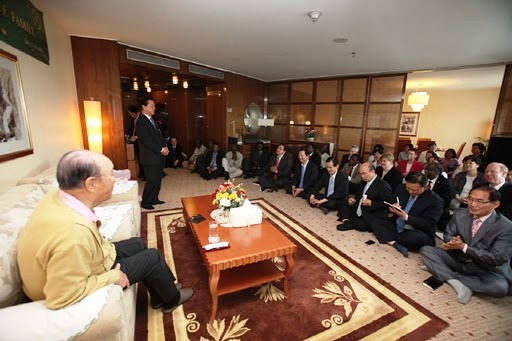 Sun Myung Moon, July 16, 2011
Dear Families,
As each moment passes we are hearing more and more from True Parents about the importance of the OSDP. Father has shared that he wants 3,000 people, with a focus on clergy to attend the OSDP as quickly as possible. This 3,000 represents making the last 3,000 years of humanity the foundation for GIG. The first group of 300 will be the starting point of this providential direction. Father knows what needs to be done to bring the victory we have all dreamed of. This is our time to show him that we stand with him. He should not need to do it alone.
It looks like the schedule for the next OSDP will be a little different. Each day will start at 5 am with the OSDP sessions finishing at 1 pm. After lunch there will be activities such as service projects, community outreach and tours of places like Hoover Dam. After dinner will be testimonies and other venues for sharing.
Members who attend will still receive their OSDP graduation certificates. This would be the perfect time for members to attend that would have difficulties with the normal schedule of 5 am to 9 pm.
The time we have to work this in is very short, two days but let's really challenge our limitations and work together to help everyone who wants to attend get there. Please work with your local leadership and see what funds are available to be used to help people attend with a focus on pastors. This is not a time to be holding on to rainy day funds in our church accounts or our personal accounts. I firmly believe that we should be listening to and following Fathers directions to let go and have faith if we want to inherit. To stand with True Parents we must do as they are doing, giving all we can to bring the victory in 2013.
Rev. Lamson