| | |
| --- | --- |
| | The Words of the Lamson Family |
International Day of Peace
Michael Lamson
September 18, 2007
Columbus, OH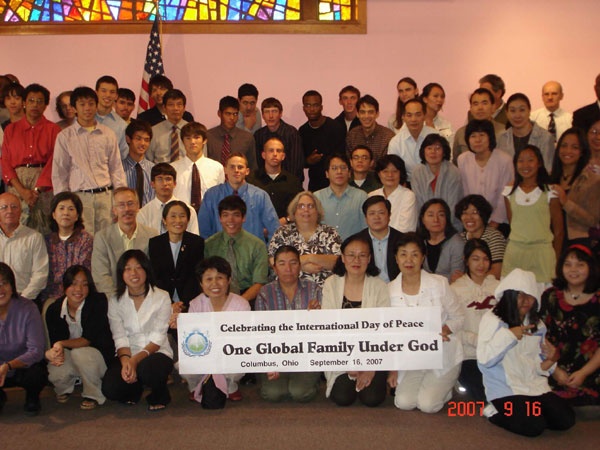 The International Day of Peace was celebrated by organizing "A Week for Peace". The Universal Peace Federation in Mid-Atlantic States mobilized volunteers in Ohio, West Virginia, Tennessee, Indiana, Kentucky and North Carolina and 61 events were organized.
Volunteers organized events in their homes, churches, mosques and community gatherings. There were picnics organized in parks, prayer vigils, candle lighting ceremonies and great meals shared in restaurants all to recognize the importance of peace and of supporting the United Nations efforts towards building a peaceful world.
We focused on helping people understand that they could make a difference - that they could become a peace activist by organizing an event in their homes with a neighbor or mobilizing their churches or community groups to celebrate the International Day of Peace. Empowering people to participate and be creative opened the door for events which touched many. There were events attended by 200 people and events attended by 7 but each event made an impact.
The theme of the events "One Global Family Under God" was the perfect rallying point to bring different cultural groups and faiths together to celebrate peace as one family. Almost every volunteer has expressed a strong desire to build something bigger and better next year when we celebrate the International Day of Peace again.
Rev. Michael Lamson