| | |
| --- | --- |
| | The Words of the Lamson Family |
High School Workshop - July 25-29, 2007
Michael Lamson
July 29, 2007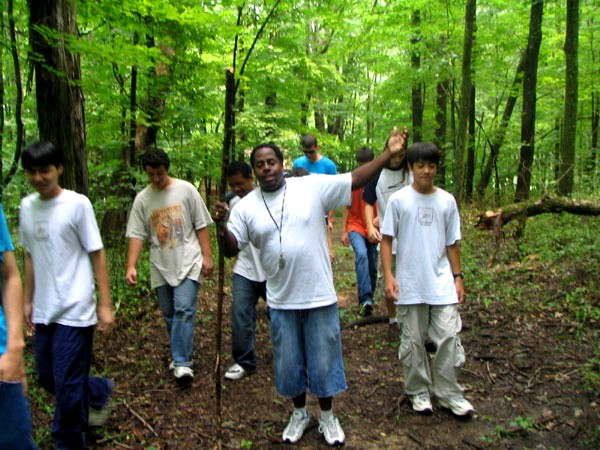 Thank you to all that made this high school workshop, our final workshop of the summer, a wonderful closer to everything established in these last few months. It was exciting to see a consistent rate of participants from each age group. We definitely had an enthusiastic and inspirational group with us for this workshop. Indiana, Kentucky, Tennessee, and Ohio all showed their faces to bring the majority of our district together.
One thing special about this retreat was the new location. Rather than going to our familiar Camp Agape that we all know and love, God provided another at Camp Otyokwah. We were determined to have a change of scenery. We were blessed with great camp hostility staff that cooked for us, were our lifeguards during swim time and prepared our final night's campfire. With a swimming and canoeing area along with plenty of field space for sports, with nice cabins and facilities we had a great opportunity to have a great weekend.
We continued with our theme of "What's love got to do with it?" but didn't quite take the direct lecture based way of education. With the older age group we felt that testimonials and discussion period would be more beneficial and easier to relate to. We had numerous college 2nd Gen. give their testimonies of life experiences and how love or a lack of it perhaps made an impact on them. Tears were shed and I felt that hearts were touched by the honesty of everyone who shared.
Along with our testimonies we had three 1st Gen. represent, Bobby Maull, Mike Candeleresi and Mike Vlasic, and share how important a relationship with God and True Parents are and having a life of faith is to truly understand real love. Towards the end of our four day span we gave an opportunity to everyone to ask questions of any kind pertaining to the blessing, drugs/alcohol, handling high school, etc. We split up brothers and sister and there were great and important questions asked and the older college 2nd Gen. were able to help answer each one.
In conclusion I feel that the whole summer was a success and we plan to continue building. All the kids are excited to find out when the next workshop will be. I thank everyone once again who could participate and help with staff. I pray that we can only get better from here and create even better learning environments for our younger 2nd Gen. God bless everyone as they start their school year.