| | |
| --- | --- |
| | The Words of the Klotz Family |
True Father: God will protect you every time when you give your heart
Bruno Klotz
February 23, 2015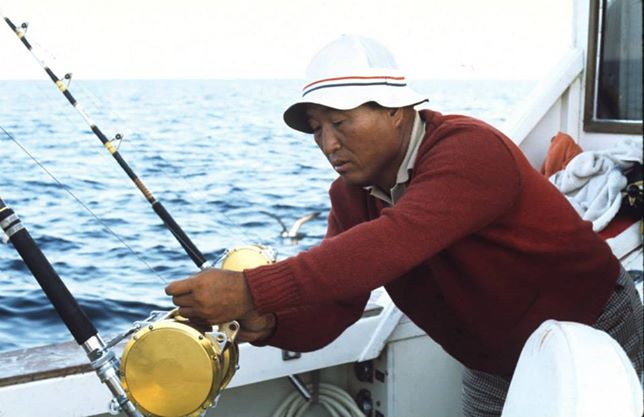 Anyonghaseyo, dear brothers and sisters!
Here again an inspiration, based on the words of True Family:
True Father: "You become Abel at that moment, when someone feels that he/she loves you more than anyone else in the world." [1]
How can we win the heart of people to such an extent? Only by loving the way God does and thus representing God and His love:
True Father: "Abel's position is to represent God. Like God he should embrace and love Cain as he would his own child...." [2]
People should feel embraced by our heart, no matter what they do, did, think or believe, no matter who they are:
True Father: "You have to be able to make others feel as if they were children embraced in the bosom of their parent [s] when they are consulting you." [3]
That can only be done if we love the way God does, unconditionally, unchangingly, striving to be a blessing to everyone, to uplift and encourage everyone, ready to forgive everyone. To become real Abels we need to just keep loving and embracing people, like True Parents do, like Jesus does:
Heung Jin Nim: "Open up your hearts and really embrace each person and don't let anything hold you back from loving the people.
That's how my Father lives. He just loves everybody, even the people that hate him, even the people that attack him, even the people who hurt him. My Father just keeps loving them..." [4]
Such quality of love has the strongest power in the universe. It is true love, divine love. Whoever practices such a love is doing what we all are supposed to do to become Abels and beyond:
True Father: "Every Abel is called to plant the seeds of True Love, even at the cost of his/her life." [4]
By investing our heart of divine love into everyone we encounter, thus spreading the seeds of True Love, we tear down all the boundaries in this world:
True Father: "Today we are having a revolution to break up all the boundaries of the universe. It is our task to spread love. In the end only love will remain strong and prosperous." [5]
By being true Abels, investing our heart and love into everyone, good or bad, we certainly inspire God:
True Father: "God will protect you every time when you give your heart. Even if you did not make a tangible result, if you always live with this kind of heart, then surely you will go near God." [6]
And not only that:
True Father: "Those who live with the love of God inside their hearts are sons or daughters of God. These are the central figures of the whole universe who can govern heaven and earth. Love is the essential element enabling people to attain this position." [7]
Indeed, heart and love are the essential element, are the key for everything. That is why True Father said this:
"Think highly of the life armed with heart. Those who have more heart than I are Abels to me." [3]
There is nothing more important than living a life of investing love and heart at every opportunity, into everyone:
True Father: "Heaven is waiting in anticipation. It does not want gold, silver, precious gems, or pearls of the world. You should know that heaven only wants a person who can love and embrace all the world with heart, heart, and more heart." [8]
God, True Parents and Jesus have always lived that way, and certainly they will forever. That is their legacy. We need to develop that same quality of love in our hearts. Nothing is more important than this. This is the foundation for unification, blessing and victory. Heart and love are the way!
Love from Bruno
---
1. Abel's right path seen from the viewpoint of the providence: www.tparents.org/Moon-Talks/SunMyungMoon79/791230.htm
2. Perfect restoration of Cain and Abel brotherhood and the ideal world of creation: www.tparents.org/Moon-Talks/SunMyungMoon05/SunMyungMoon-050214.htm
3. The way of God's will – Heart: www.tparents.org/Moon-Books/wogw/wogw2-03.htm
4. Heung Jin Nim to missionaries in South America 1987
5. Boundary line: www.tparents.org/Moon-Talks/SunMyungMoon76/761205.htm
6. My life of faith: www.tparents.org/Moon-Talks/SunMyungMoon94/SM941201.htm
7. [Old] CSG pg. 323: www.tparents.org/Moon-Books/SunMyungMoon-CSG/CSG-03.pdf
8. The way of the spiritual leader. Pg. 204: www.tparents.org/moon-books/wsl1/0-Toc.htm