| | |
| --- | --- |
| | The Words of the Hinterleitner Family |
The Peter Koch Candle Factory Opens to the Public
Johann Hinterleitner
March 1986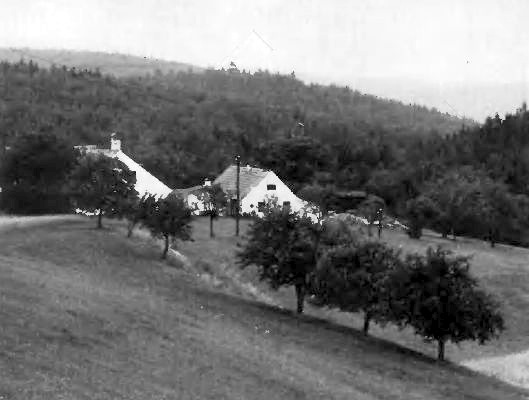 A restored 18th century farmhouse near the town of Gfohl was the Austrian family's first workshop center. It is also the home of the Peter Koch Candle Factory, which was begun by our members in 1972. The surroundings, are idyllic, and here amidst the beauty of creation, brothers and sisters design and produce a wide range of high-quality candles in unique styles. It was through the candles that we were able to improve our public image with the people of the area.
A few years ago our growing business started to employ some nonmembers. Through them we learned that many residents of the area had very strange ideas about our movement. So in the autumn of 1984 we decided to hold an "Open House Day': so that people could come and see for themselves what goes on behind the doors of the mysterious "Moonie farmhouse." On that day 200 people came to visit our candle workshop. The response surprised us, so last year we decided to hold another "Open House Day." We planned it for November 23, 1985.
On the evening of Children's Day, November 12, winter descended on Austria, leaving everything covered in thick snow. Almost every day more snow came, and the members' hopes for a successful event sank lower and lower as the snow around the farmhouse got deeper and deeper. On the twenty-second we began a major snow-clearing operation, and everyone worked desperately to clear the driveway and parking area. Still, we were uncertain as to how many people would venture forth under such weather conditions.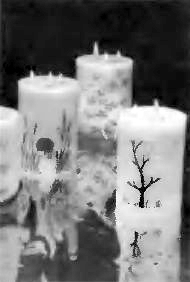 On the morning of the twenty- third our fears were confirmed, as only a few visitors turned up. However, in the afternoon a miracle took place, and a never-ending succession of cars turned off the main road to follow the narrow lane which leads to our factory. The parking lot became jammed, and so many visitors crowded the candle workshop that there were hardly enough staff members to take care of each group that came in for a tour. We showed them how we make the candles and even gave them the opportunity to try making their own candles.
The tiny display room was continually full of enthusiastic admirers and buyers. We had on display all our many styles of candles -- some hand- painted with delicate landscapes; some cast in unusual shapes and colors; some gilded or marbled or scented with spices. We had candles to appeal to every kind of person.
And the farmhouse living room, where refreshments were served, was constantly packed.
Our outside workers came with their families and friends, and everyone was very happy. By the end of the day we counted more than 330 visitors!
For all our members it was a very special experience, and we thanked God for this miracle day.
This event had an enormous impact on the community and greatly changed our public image in the area. Almost every day since then, people have come to visit us, to have a look around and buy some of our candles. As we continue to reach out and do home church work in the town, we hope that many of those who came in to see our candles will be able to gain a deeper understanding of the heart of our movement.