| | |
| --- | --- |
| | The Words of the Francis Family |
Our Dear Brother Reggie Rush Has Ascended
Randall Francis
May 8, 2011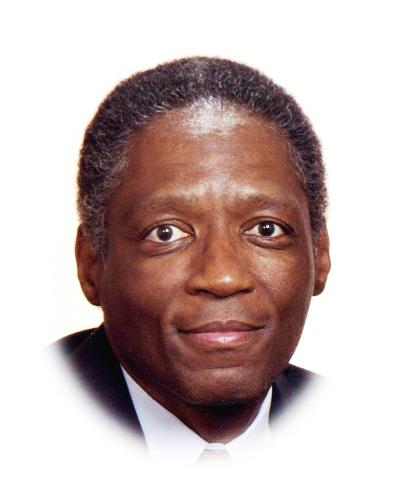 District One ~ Mid-Atlantic Area
Unification Church
1610 Columbia Rd. N.W.
Washington, D.C., 20009
Celebrating the life of Reginald "Reggie" Rush
Dec. 12, 1949 -- May 5, 2011
Dear Brothers and Sisters,
Our beloved brother, Reggie (Reginald) Rush passed away early in the morning of May 5th, after a long fight with various diseases.
Reggie was born in Washington, DC, on December 10, 1949. He was the first son of seven children. After attending Northern Virginia Community College, he was drafted into the US Army in 1970 during the Vietnam War. Our sister Pam Stein witnessed to him at DuPont Circle in Washington, DC and he soon joined True Father's 21-City Tour. He then was part of the Global Team touring in Japan and Korea from 1974 to 1976, where he participated in the Yoido VOC Rally. After the Global Tour in 1976, he joined News World Communications and he was the Co-editor for circulation for News World (which later became New York City Tribune) and Harlem Weekly. He also worked for Paragon House Publishers under ICF (International Cultural Foundation).
Reggie returned to the DC area in 1993 to be closer to his family. The Rushes longed for a child for so many years and finally they were blessed with Zenas in 1998. Reggie was overwhelmed by the joy of having a son. At that time he began to suffer from physical difficulties. He persevered through hepatitis of the liver for 18 years. Finally two years ago he underwent a successful liver transplant. Then just a few months ago, it was found that he had lung cancer. He had an operation to remove a tumor on his lung on April 14 and never recovered from that. During all that time, he and his wife, Osmarina, one of the first members from Brazil, were a warm, caring couple who held a very positive attitude through much hardship and always kept their hope and faith in God and True Parents. He is survived by his wife Osmarina and his son Zenas,
His Seunghwa Ceremony is going to be on Thursday, May 12, 2011
At the Unification Church of Washington, D.C., National Cathedral.
1610 Columbia Road NW, Washington, DC 20009
Prayer Vigil
Monday, May 9th from 7:30 pm to 9:30 pm At the Patton Family Home
Tuesday, May 10 from 7:30 pm to 9:30 pm At the Yokoyama Family Home
Wednesday, May 11 from 7:30 pm to 9:30 pm At the Rush Family Home
Seunghwa Ceremony on Thursday, May 12, 2011
Viewing will be from 9:30 AM to 10:30 AM
The Service will start at 10:30 AM to 12:30 PM
We will arrive at Ft. Lincoln Cemetery at 1:30 PM
The Won Jeon Ceremony will be at: Fort Lincoln Cemetery, 3401 Bladensburg Road Brentwood, MD 20722
Sincerely,
Randall Francis
District Pastor
Unification Church of America
Lovin' Life Ministries
Mid-Atlantic Area MD ~ DC ~ VA