| | |
| --- | --- |
| | The Words of the Aroki Family |
Liberia: BFF Prexy Leaves For International Leadership Confab in Abuja
Augustine Arkoi
July 11, 2011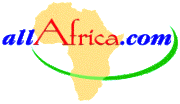 The president of Better Future Foundation (BFF), Rev. Augustine Arkoi, leaves the country today for Abuja, Federal Republic of Nigeria, to participate in an international leadership conference.
Organized by Universal Peace Federation (UPF), the conference would be attended by an array of international peace ambassadors from Asia, Middle East, Europe, Africa and the Americas.
The conference which would be addressed by UPF Founder, Dr. Sun Myung Moon, a global campaigner for World Peace and Unity would be held in the Nigerian political capital from July 15-18, 2011.
Dr. Moon's address would be delivered on July 17, 2011. The visit of the global peace campaigner to Nigeria to address the ILC is part of his tour of many nations in 2011, spreading massages of peace and understanding. At least three thousand delegates from around the world including high level representatives from each of Africa's 53 states including Liberia have been invited to the conference in Abuja. Delegates are also expected to come from the African diasporas and World War II nations respectively.
Recently a delegation, led by Dr. Chang Shik Yang, Mrs. Kathy Rigney, and Dr. Hee Sun Ji attended and delivered special greetings from Dr. Moon to the inauguration of President Goodluck Jonathan, who was just re-elected for a second term as president of Nigeria, Africa's most populous nation. The delegation was very well received, a release issued in Monrovia yesterday by Rev. Arkoi who is also former secretary general and International Representative of UPF-Liberia said.